Best Waterproof phone's: Samsung Galaxy S7, Galaxy S7 Edge, iPhone 7, Sony Xperia XZ, and Other Waterproof Smartphones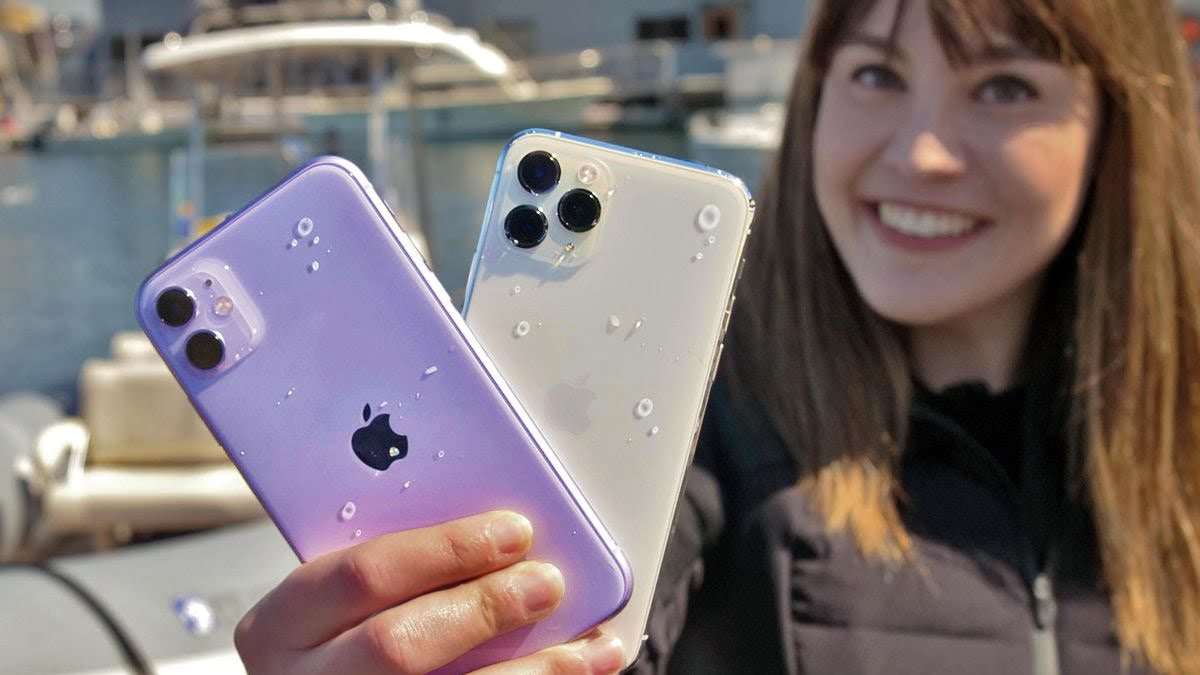 If you're clumsy and prone to mishaps (like me), you've almost certainly dropped your priceless smartphone on the floor or in the water! It's times like these that you'll be thankful for smartphone makers' shatterproof glasses and the IP67 or IP68 certification, which gives your phone some water resistance.
Having a waterproof smartphone that can withstand harm if it falls into a pool (rather than requiring immersion in a bag of rice) is a boon and a great quality – if not a must-have feature – in an expensive cellphone.
OEMs frequently underestimate the need of making a high-end smartphone waterproof, such as the LG V20. However, many smartphone manufacturers place a high value on this factor.
The Samsung Galaxy S7, iPhone 7, Sony Xperia XZ, Moto G Turbo Edition, and Galaxy S7 edge are among the top waterproof/splash-resistant smartphones that have entered the market this year.
 iPhone 7
This, along with the iPhone 7 Plus, is the first waterproof iPhone from Apple, having an IP67 rating.
This rating indicates that your iPhone will survive a fall into the water up to three feet deep.
Galaxy S7 (Samsung)
The Samsung flagship smartphone is a tough cookie, with an IP68 rating that allows it to withstand damage even when submerged for up to 30 minutes in a maximum of 5 feet of water. You might be able to snap images with your Galaxy S7 inside the pool thanks to this quality, but only for a short time.
Galaxy S7 edge (Samsung)
The Galaxy S7 edge, like its sibling Galaxy S7, is IP68 certified (remember the teaser trailer that showed the handset in the shower?) It can withstand being submerged in over 5 feet of water for half an hour without sustaining any damage. We recently reported on underwater footage of the smartphone, which demonstrates the Android-powered handset's waterproof capabilities.
Xperia XZ (Sony Xperia XZ)
The 5.2-inch Sony Xperia XZ smartphone is also IP68-certified, meaning it won't be damaged by water splashes. The Xperia XZ will survive if dropped in a swimming pool that is less than 5 feet or 1.5 meters deep and left there for 30 minutes.
Moto G Turbo Edition by Motorola
The Motorola Moto G (2015), a third-generation smartphone unveiled and released in 2015, is the first in the series to include a water-resistant feature. The new Moto G is not dust-proof, but it is IPx7-certified, which means it can withstand being submerged in water up to one meter deep for up to 30 minutes. The Moto G is available for purchase for a low price of $179.99. This unlocks the smartphone's entry-level model, which has 1GB of RAM and 8GB of expandable capacity. $229.99 for the variant with 2GB of RAM and 16GB of extendable memory storage. Both phones run Android 5.1 Lollipop, can be customized with Moto Maker, and have the following features in common: 5-inch 720p display, LTE, 13-megapixel back camera, 5-megapixel front-facing camera, 24-hour battery life, and so forth.
Alcatel OneTouch Conquest
The Alcatel OneTouch Conquest is one of the most recent smartphones to be released in the United States featuring a water-resistant feature. Users may not find it appealing, yet it is reasonably priced (the cheapest on our list). It costs $129.99 if you don't want to sign a contract. The OneTouch Conquest runs Android 5.0 Lollipop and has a 5-inch 720p display. The gadget is powered by a quad-core Snapdragon 410 processor. It has a P67 certification and can withstand dust for up to 30 minutes while submerged in one meter of water. LTE, 1 GB of RAM, 8 GB of expandable storage, a 2500 mAh battery, 2 MP front-facing camera modules, and a 5 MP back camera are all included in the smartphone. If you wanted to buy a water-resistant phone for less than $150, you'd go with Boost Mobile, and the Alcatel OneTouch Conquest would be at the top of your list.
CAT S40
CAT cellphones have been around for quite some time. The newest edition, the CAT S40, runs Android 5.1 Lollipop, which is billed as "the toughest" in the CAT series to date. The S40 has a solid appearance and is IP68 certified, which means it is dust-proof and can withstand immersion in water for up to 1.5 meters. Furthermore, the smartphone is unaffected by a fall from a height of 1.8 meters. It has a 4.7-inch IPS display with 540 x 960 pixels and a dual-camera configuration of 8MP and 2MP. It has 1GB of RAM and 16GB of expandable internal storage and is powered by a quad-core Snapdragon 210 processor. The handset is powered by a 3000mAh battery. The CAT S40 is priced at $439.
CLICK HERE: FOR MORE READING ABOUT UPDATED TIME
Sony Xperia Z3+
The Xperia Z3+ has an IP68 rating, similar to Samsung's S6 Active and CAT's S40. The device has a 5.2-inch 1080p display and is powered by an octa-core Snapdragon 810 processor. 3 GB of RAM, 32 GB of extendable internal memory, a 21MP back camera, and a 2930 mAh battery are among the other features. The Xperia Z3+ is currently available on Amazon for around $600.