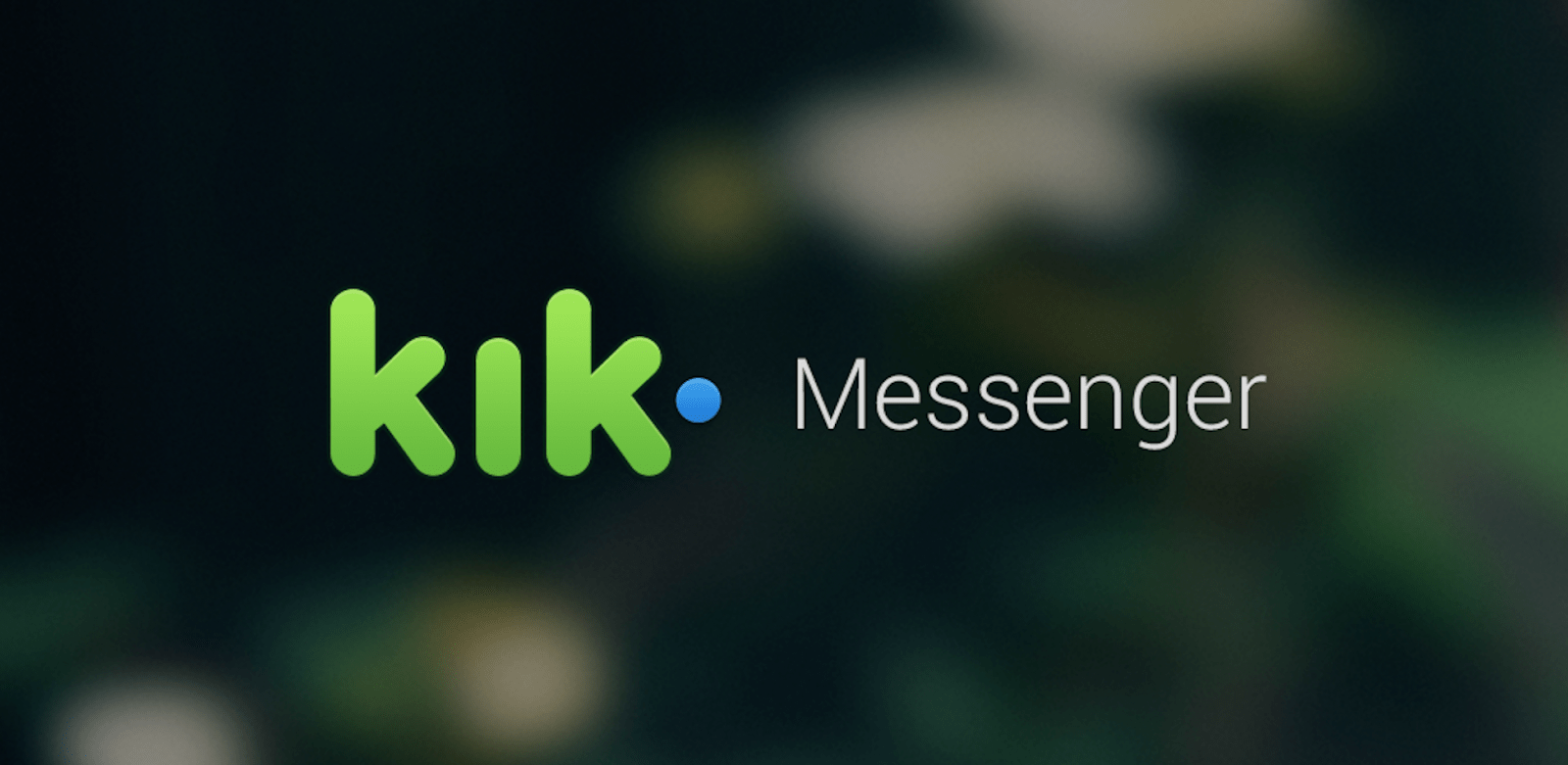 Many individuals nowadays wonder how to alter their Kik usernames. As a result, our social media team is readily describing it now Kik Messenger, an anonymous instant messaging service located in Canada, was created in 2009 and lets users connect to its Android and iOS apps using only their email address.
Names and usernames are the most crucial aspects of social media profiles since they serve as the primary identifiers and make your profile stand out. You'll need a memorable display name and a catchy username for your friends to find you on Kik.
Username vs. Display Name on Kik
To discover your profile, you'll need to know your username. If your username is misspelled, no one will be able to locate you on Kik.
Only letters, numbers, periods (. ), and underscores (_) are permitted in user names; additional special characters and emoji are restricted to display names.
Your friends' names show at the top of their chat screens, in alerts, and in contact lists.
How you can change Kik's usernames?
Kik usually uses two names. There is a distinction between a username and a display name. Your username serves as a unique identifier for your Kik account. You can't modify your Kik username, but it isn't visible to the public. You can only remedy this by canceling your Kik account and starting a new one.
Your Kik display name is the name you provide to those who wish to contact you through the app. You have the option of changing your name.
After establishing a profile on Kik, users are unable to modify their usernames. You must establish a new account with a unique email address and use your new username there to alter your Kik username. As previously stated, once establishing a profile, the username cannot be altered. As a result, when you create a new profile, double-check that your username is right.
Log in to the Kik Messenger app for Android or iOS and follow the instructions below to change your Kik username.
Select Configuration.
Then select your account from the drop-down menu.
Change your display name by clicking Name on the following page.
What is the best way to find out what a person's Kik usernames is?
To view the username of the person who sent you a message, select View profile from their profile image in the chat window. The username appears beneath the name in little grey letters. You may also click on the username at the top of the conversation, which will bring up the username underneath the username.
You may also locate the username of the person you've banned by heading to Settings> Privacy> Blocked list and looking at the Blocked list. The username shows in a little grey text beneath the banned profile's visible name.
If you don't want to be recognized on Kik, don't use it.
If anonymity is important to you, you'll need a display name or screen name with at least one degree of separation when using Kik. Let's pretend you're a raven-haired cyclist who despises soccer in real life. Any suspicious individual will get it all wrong if you use the moniker "Blond49er" or anything like that. Soccer players, Vikings, blondes, and blond hair are all names linked with soccer. This is only one conceivable scenario out of a million, but you get the concept. You don't need an exact opposite name; just enough so that no one will link it with you.
Create a new Kik account after deactivating your old one.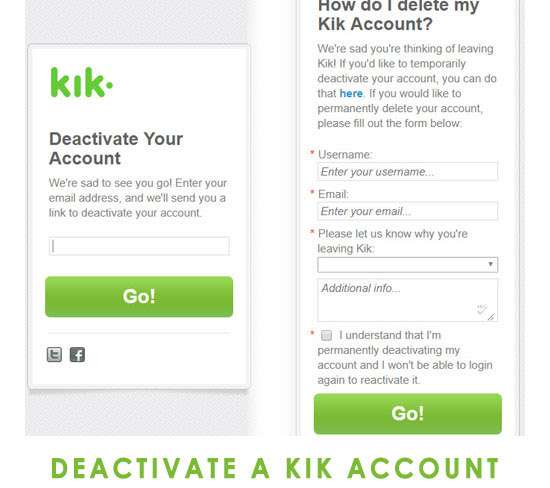 Only by deactivating your current Kik account and creating a new one with a different username can you entirely alter your Kik username. Your friends won't be able to talk with you if you deactivate your Kik account, and you'll have to add them again through your new account. Please keep in mind that changing your Kik username is the sole option to do it. Take the following steps:
On your Android phone or tablet, iPhone, iPad, or iPod Touch, open the Kik app.
To access the "Settings" screen in the Kik app, hit the gear symbol.
Scroll down under Settings and tap "Your Account."
Navigate to the "Your Account" tab and press "Reset."
When you press "Reset," Kik will send you an email to the address you provided when you created your current account.
You'll find a "deactivation link" in that email. Activate the deactivation link.
To deactivate your Kik account, go ahead and input your email address on the webpage.
After that, your Kik account will be canceled.
Kik should be reinstalled.
Create a new account with the Kik app.
Choose a new username for your new Kik account this time.
Your Kik username will be changed, but you will have to terminate your former account.
This was a fast guide on how to alter your Kik username that you should read right now. To change your username or display name, you must first determine which method to use. If you want to completely change your username, you'll have to deactivate your account.
Kik Messenger Username Suggestions
Usernames for Men
Babble.Boy
Roger-on-the-run
Mischief-drawn
Candyphobia
ShinningStallion
DeanDude
Studmuffin
Guffawing-guy
Technophile
Airjockey18
Pegasus227
HowlingHawk
WizardyWheezes
Commando-Chuckles
Hobgoblin007
Suave-Sorceror
PapaSmurf
Thunder_Grinder
BayBailiwick
ToxicRooster
Girls' Usernames
GirlyGears
Sillypie292
Tinytwinkles
Cherub_cherry
PetitePearls
Periwinkle-Pixie
Gorgeoriffic
Flying_Pebbles
WaftingWaffles
SnazzyNinja
HoneyDewDreams
Old-laceVintage
DivaDoodles
FizzyFuchsia
CoralCute
Melting_Marshmallow
Honeybeans107
JellyJasmine
Divinely.Delicious
Preening-Beauty
We hope these username suggestions float your boat and remember that you can always build your own by taking a hint or inspiration from the ones listed above. Get yourself a really cool name and enjoy KiK's flowing experience. Cheers!
CLICK HERE: FOR MORE READING ABOUT UPDATED TIME
If you merely want to be anonymous on Kik, this is the app for you.
If you merely want a display name or screen name that isn't your own, you can utilize the "degree of separation" approach, but it isn't required. You can follow the same rules we apply for our social media and game names. Consider some of your favorite words and take a moment to reflect on them.
In contrast to games or other social media platforms, the names display on Kik are publicly available. Only between you and the Kik servers does your username change. You may give it whatever name you want and alter it whenever you want.
Remember that names that are improper, infantile, racist, insulting, foolish, or just plain stupid on other social networks have the same consequence. Act as if you want to be viewed as such. Don't bother if you want to be taken seriously or if you want others to want to speak with you.
As previously said, altering your Kik display name is simple. Finding something acceptable is the difficult part. We've given you some suggestions, but we're sure you can come up with more.