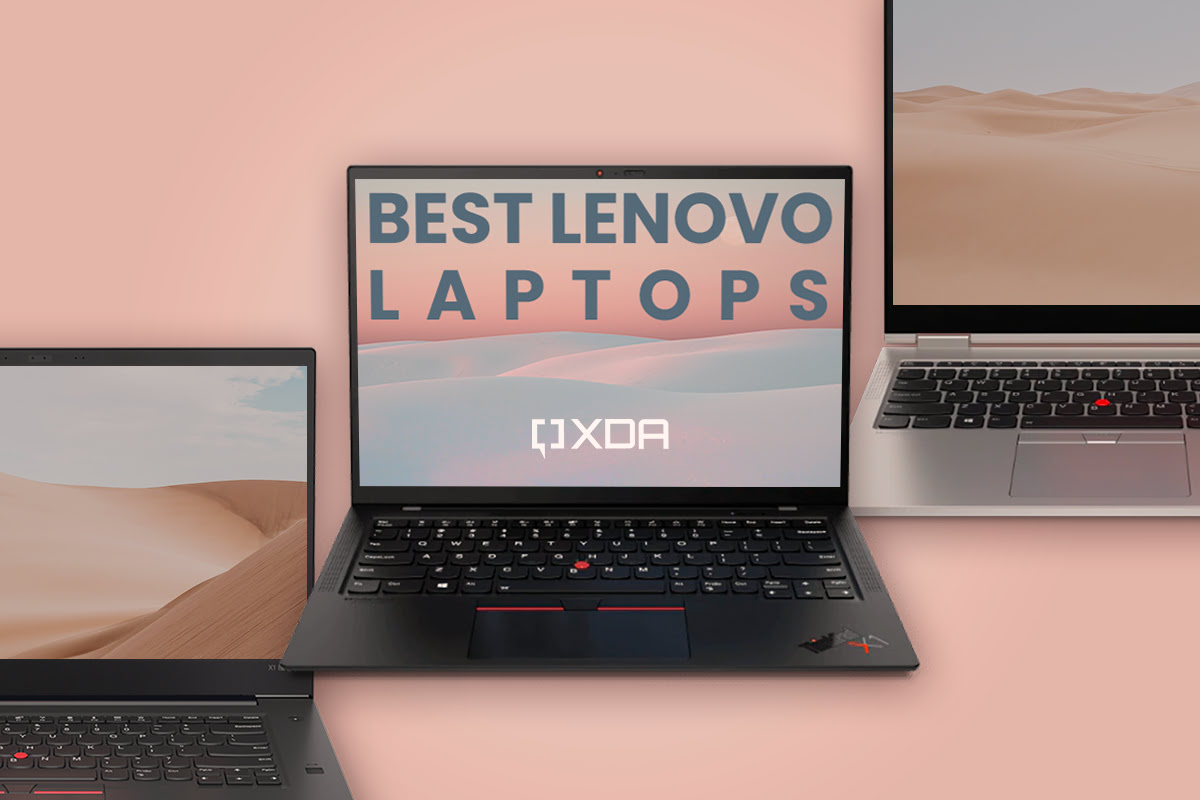 Lenovo led the global PC market with a 23.9 % market share of selling slightly over 20 million units. Lenovo laptops are the best in the industry, and maybe it's time you snag one for yourself. With superior performance, a solid build, and extensive battery life, you can't go wrong with Lenovo.
Naturally, you'd want the best Lenovo laptop your budget can accommodate.
However, with the plethora of options available, picking the right one can be quite a daunting task. If this sounds like your predicament, worry not; we're here to help.
Today's post is a step-by-step guide on how you can choose the best laptop for your specific needs.
Determine Your Processor
All Lenovo laptops run on Windows, with the more recent ones running Windows 10. Your hands are pretty much tied when it comes to the laptop's operating system, but not the processor.
The type of processor your laptop has determined its processing power and how fast it'll run. The Lenovo range of laptops sports different processors. You need to find one with a processor that meets your needs.
Some processors you should expect with Lenovo laptops are Intel processors and AMD processors.
If you opt for Intel processors, you have two main options Intel Core i5 and i7. The former works for basic computing needs, like typing and browsing the web. The latter is ideal for more energy-intensive needs like gaming and heavy-duty apps.
If you want to kick it up a notch, you can get a laptop with Intel Core i7, i9, and 11th gen processors.
AMD processors tend to work better when it comes to computer graphics. If you're an avid gamer, you should consider getting a Lenovo laptop with an AMD processor chip.
Determine Your GPU
GPU stands for Graphics Processing Unit and is the part of the computer responsible for rendering graphics on the screen. Most laptops bundle the GPU together with the processor to have an integrated graphics card. Integrated graphic cards will do just fine for basic computer cards.
However, for intensive gaming and CAD software, you'll need a laptop that comes with a GPU that's separate from the motherboard. Laptops from Lenovo typically have AMD and Nvidia  GPUs. Both GPUs are level-pegging as far as functionality goes, but you can have your preferences.
Analyze your graphic needs to determine whether you need a laptop with a separate GPU. For basic computer needs and casual gaming, an integrated graphics card will do. However, for high-level gaming, you best get a laptop with a separate GPU.
Check the RAM
RAM stands for Random Access Memory. This is a volatile type of memory that holds data for current tasks that run in real-time on the computer. The higher a computer's RAM, the more capable it is of handling intensive tasks.
8 GB of RAM is enough for users that handle basic computer tasks like web browsing and typing documents.  You'll need at least 16 gigs of RAM for heavy-duty gaming and video editing. Consider how much RAM you need in your laptop before making a purchasing decision.
Thankfully, you can always increase your laptop's RAM if need be. However, it might be an unnecessary hassle, given you can buy a laptop with RAM that meets your specific needs.
Determine How Much Storage You Need
The next step is to determine how much storage you need on your laptop. Your laptop can either have a traditional hard disk or a solid-state drive. Each has its pros and cons.
Solid-state devices or SSDs allow much faster data access and retrieval than conventional drives. However, they're much costlier and also have lower storage capacities. Hard drives have larger storage capacities of up to 12 TB but are much slower than SSDs.
Modern laptops are more likely to have SSDs than hard drives. Regardless of the case, you need to determine how much storage space you want on your laptop. There's no use in buying a laptop with a larger storage capacity than you need.
Remember, you can always upgrade your SSD to a higher capacity if need be. Most laptops only allow one SSD or HDD. Meaning if you have to upgrade your storage media, you'll need to transfer your current data to the new storage device.
As a rule of thumb, never go for a storage capacity of fewer than 256 GB. However, you can go for less if you store most of your files and documents on the cloud.
Check the Ports
Don't forget to check whether the laptop in question has all the ports you need. Ports are what allow you to connect peripheral devices to your laptop. It also allows you to charge various devices using your laptop.
That said, here are a couple of ports you should ensure your laptop has:
At least one USB A port
At least one USB C port
An HDMI port
An RJ-45 Ethernet port
A Thunderbolt-3 port
Lenovo laptops with a USB type C port for charging are always a good buy. That's because type C chargers are more affordable to replace and charge a lot faster than other laptop chargers.
Look for a Webcam
A webcam is a staple for most laptops in 2021. This is especially because of the need for video conferencing after the covid pandemic. A laptop with a webcam is one thing, but does the webcam meet your specific requirements?
Just like we have different types of cameras, so do we have different types of webcams. Make sure the webcam is on your Lenovo laptop. If video calls and conferences are a normal part of your day, consider getting a laptop with a high-resolution webcam.
Most Lenovo laptops have 720p webcams. However, you could always go for one with a 1080p webcam if you want.
Types of Laptops Lenovo Offers
Lenovo is a super versatile brand offering various types of laptops to meet consumer brands. Lenovo's range of laptops breaks down into six different sub-brands. These sub-brands are:
Lenovo Yoga
Lenovo ThinkPad
Lenovo ThinkBook
Lenovo ThinkStation
Lenovo Legion
Lenovo IdeaPad
Having a firm understanding of each will help you make a more informed decision when in the market for a brand new Lenovo laptop. Let's look at the Lenovo laptop sub-brands to help you make a better decision.
Lenovo Yoga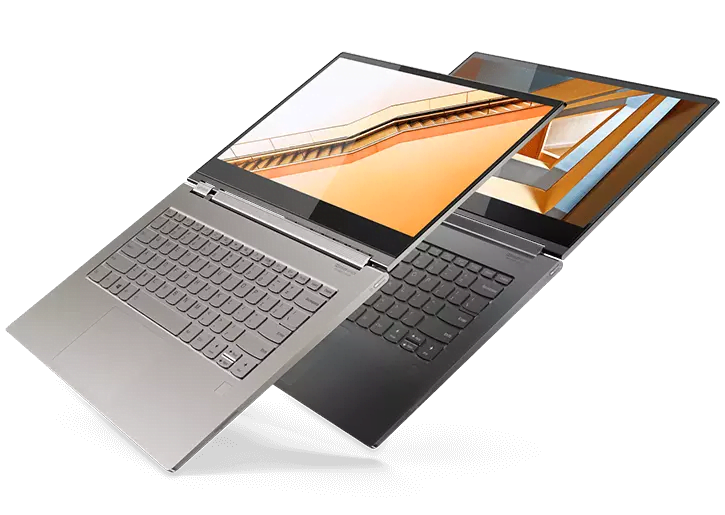 Lenovo Yoga is a 2-in-1 sub-brand of Lenovo laptops. 2-in-1 laptops are hybrid laptops that are a cross between a tablet and laptop. 2-in-1 laptops have touch screens that are either detachable or bend back 360-degrees over the keyboard.
As the name connotes, Yoga laptops have hinges that allow the laptop to bend back up to 360-degrees. You can use the laptop as a typical laptop or rotate back the screen and use it as a tablet. This makes Yoga laptops a great option for designers and business professionals.
Some Yoga laptops come with built-in styluses for your drawings and presentations. You can get high-powered Yoga laptops for your video editing and design projects. Some come with Intel 10th and 11th processors, both of which are absolute beats.
A couple of Yoga 2-in-1 laptops you should consider include:
14" and 15" Lenovo Yoga 9i
14" Lenovo Yoga 7i
Lenovo Yoga 740
Lenovo Yoga C940
If 2-in-1 laptops aren't your cup of tea, you can get the Lenovo Yoga Slim. Yoga Slim laptops still brandish a touch screen but don't bend back like standard Lenovo Yoga laptops. That said, you can consider the Yoga Slim 7i and 7i Carbon for your computing needs.
Lenovo IdeaPad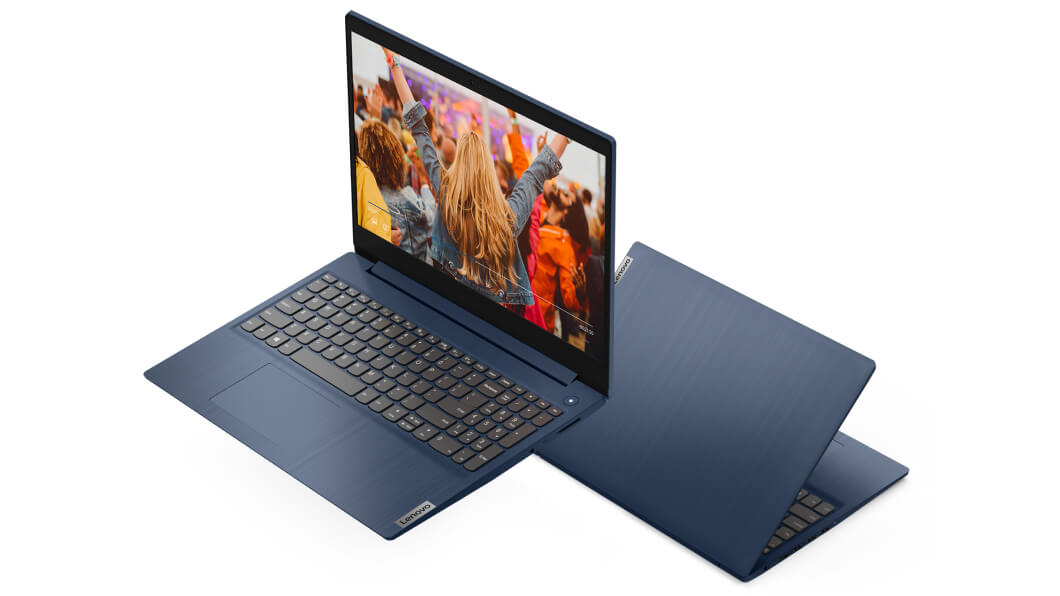 Lenovo IdeaPad laptops are the more affordable laptop line from Lenovo. These laptops won't dent your wallet but will surely exceed your expectations. They might lack the aesthetic flair of other Lenovo laptops, a fair trade-off for their affordable price tag.
The Lenovo IdeaPad range further differentiates into four series. These series are:
L-Series: The L-Series is a graphics-oriented version of the IdeaPad sub-brand. If you need an affordable laptop with powerful graphics capability, this is the laptop for you.
Flex Series: The Flex series is a line of 2-in-1 laptops just like the Lenovo Yoga. It sports the clamshell form factor but can bend back 360-degrees.
C-Series: The C series is also a 2-in-1, but unlike the Flex series, it brandishes a detachable keyboard.
Slim series: The slim series forms the bulk of the IdeaPad range. They are budget-friendly and are great for day-to-day computing needs.
Lenovo ThinkPad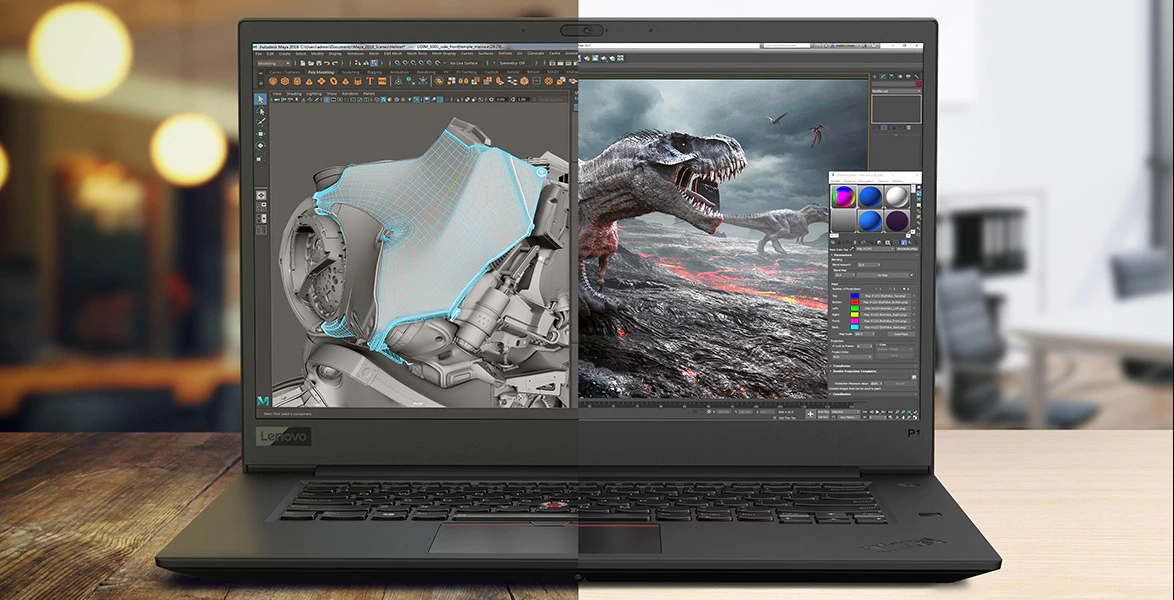 Lenovo acquired ThinkPad from IBM way back in 2005. Lenovo has refined and made significant improvements to this laptop line. ThinkPad laptops are arguably the most widespread  Lenovo laptop sub-brand.
Lenovo ThinkPad breaks down into six series, which are:
X-Series: The X-series is a premium line from the Lenovo ThinkPad series. These laptops sport high specs and superior build quality. They are an excellent fit for business professionals and researchers.
E-Series: The E in the Lenovo E series might as well stand for "entry-level." Lenovo E-series are entry-level laptops for consumers on a budget. You can snag yourself a Lenovo E-series laptop for as little as $200.
Lenovo P-Series: The "P" in P-series stands for portable. This series consists of portable laptops that are easy to carry. If you don't want bulky laptops, consider buying a P-series laptop.
Lenovo T-Series: The "T" in T-Series stands for touch screen. That's right; all T-series laptops have capacitive touch screen displays. They also have incredible connectivity with both USB A and C ports.
Lenovo ThinkBook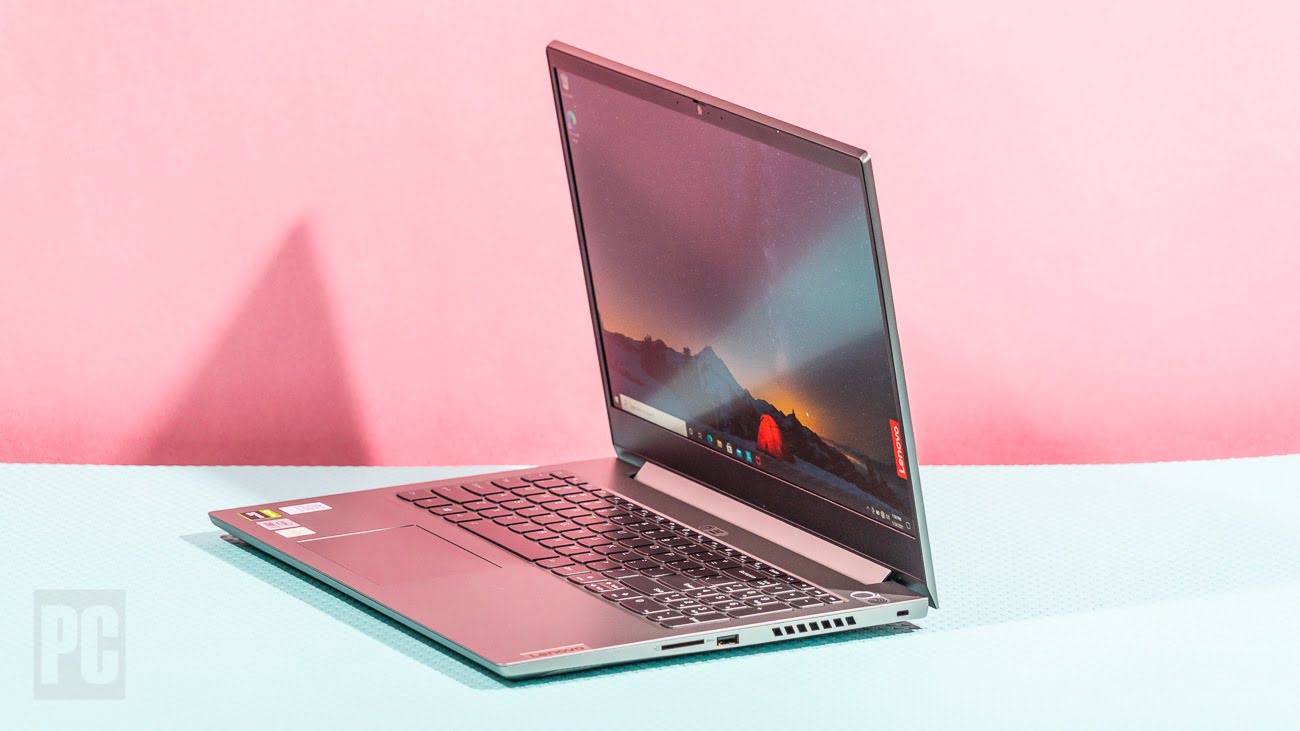 If you're not on a budget but don't want to go over-the-top on your laptop, get a Lenovo ThinkBook Laptop. These laptops boast stellar processing power, excellent design, and considerable battery life. They're not entry-level but won't dent your wallet either.
The laptop performance is consistent and makes for seamless computing without any hitches. There are quite a few ThinkBook laptops to pick from. A few you should include:
ThinkBook 14S
ThinkBook 14
ThinkBook 15
ThinkBook Plus
The above laptops have different price ranges, so find one that fits your budget. Don't forget to check key specs like RAM and processor to find a laptop that works for you.
Lenovo Legion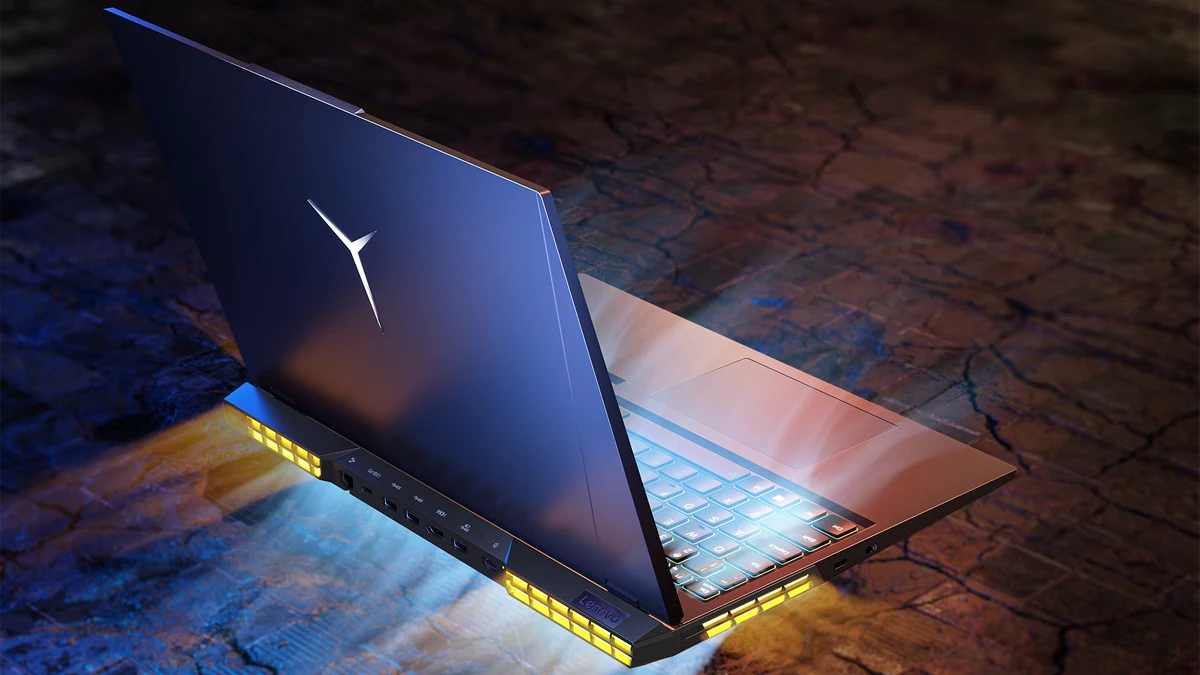 Are you an avid gamer, or are you up to your neck in video-editing work?
If this sounds like you, a Lenovo Legion laptop is just what the doctor ordered. Lenovo launched the Legion series way back in 2007, to appeal to gamers across the spectrum.
Legion laptops boast some of the highest specs in Lenovo laptops. We're talking about the AMD Ryzen 3000 processor and Nvidia Geforce for your graphics. Even heavy-duty games will run seamlessly on the Lenovo Legion.
Apart from intensive gaming, the Legion series is also great for computer-aided design software and video editing. What's more, the Legion is a more cost-effective option than popular names in the gaming industry. You don't have to pay a bundle to play all the latest AAA games with the Legion series.
How Do I Make the Right Pick?
Clearly, there's a lot to choose from when it comes to picking the best Lenovo laptop. All of them seem like the perfect ones, so how do you pick the right one?
The best advice is to narrow down your list to at most four laptops, then check out their reviews to get the right one.
Only Settle for the Best Lenovo Laptop
There's no one-size-fits-all best Lenovo laptop for every Tom, Dick, and Harry. The best laptop for you depends on your specific needs. Make sure the Lenovo laptop you need meets all your computing needs.
For more informative reads, be sure to check out the other articles on the site.