The business environment in the United States is constantly changing. The evolving corporate landscape is influenced by new technology, trends, and legislation. Since there have been so many changes in recent years, I felt it was time to provide some fresh business ideas for the United States. Here are 30 company ideas for 2022 and beyond that are based on recent industry analysis.
Small company e-commerce distribution center
E-commerce in the United States hit $450 billion in 2017, a 16 percent increase from 2016. Despite these enticing numbers, Amazon.com's large presence creates severe competition for small businesses. This business concept aims to address this problem by establishing a service where small enterprises may mail their items for storage and distribution. Finally, assisting in the management of their internet sales. This also relieves small business owners of the burden of overseeing that operation. With the industry expected to continue to develop, this concept is one to keep an eye on.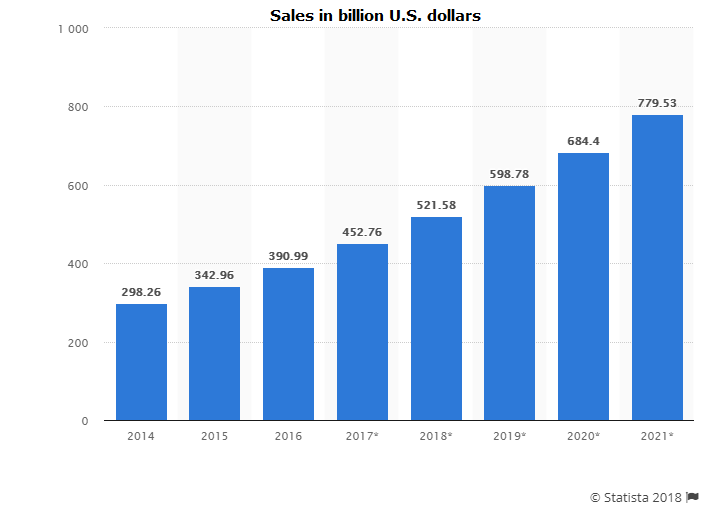 Consulting in Retail and Distribution
Many retail business zones are becoming ghost towns as clients continue to shift to online shopping. The use of retail outlet spaces for both consumers and distribution is a unique concept that has already taken root in China. They reduce the front space to create place for a distribution area in the back. To put this theory into action, one may contact mid-sized businesses with retail storefronts that don't receive a lot of foot traffic and provide advice on how to make better use of their space. Firms will have a larger need for this if the e-commerce boom continues.
A company that provides international trade consulting
There have been a lot of changes in international commerce since Trump's election, and there are more changes on the way. This company would help other companies keep up with and manage regulatory changes, tariffs, and other hazards. As other countries modify their policies, this notion will gain traction.
CyberSecurity Software for Individuals
The frequency and severity of cybersecurity attacks continue to rise year after year. Take, for example, the recent Equifax breach, which impacted millions of people. Almost everyone owns a smartphone that contains many social media accounts, online banking information, personal images, and other vital data. Numerous individuals lack this protection. This concept would appeal to CEOs and the wealthy who want constant protection of their personal information. As internet services expand, so does this company's potential, as more cyber assaults occur.
CyberSecurity Software for Small Businesses
Many small firms are subject to assaults and threats as a result of the rise in cybersecurity risks. Many of them also lack the financial means to invest in high-end software or an IT department to get things under control. You could service 98 percent of the business community in the United States by producing software that protects all of the essential areas of a small firm.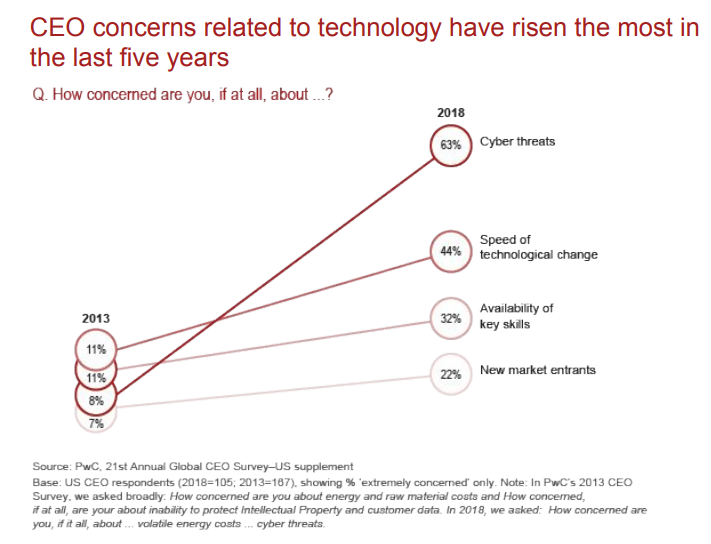 A security firm (Drone powered)
Drones may be used to deliver thermal and HD cameras for monitoring broad regions. It can also protect human security personnel from being harmed by thieves or other hazards. This is also a project that may be begun on a shoestring budget (surprisingly). All you'd have to do is get a drone that is silent, thermal, noise, and HD capable. If you shop well, it will cost you around $1,500 in total. Then you could go out and secure large-scale security contracts.
Integrations of Digital Assistants
Executive assistants are provided by many big businesses. However, one disadvantage is that CEOs might work far longer hours than their subordinates, leaving them without assistance at times. Artificial intelligence (AI) is advancing at a rapid pace, and personal digital assistants may be the ideal substitute. This concept would be ideal for you if you have an interest or skills in producing personal assistants for CEOs to process calls, schedule meeting dates, and flights, and organize printings, among other things.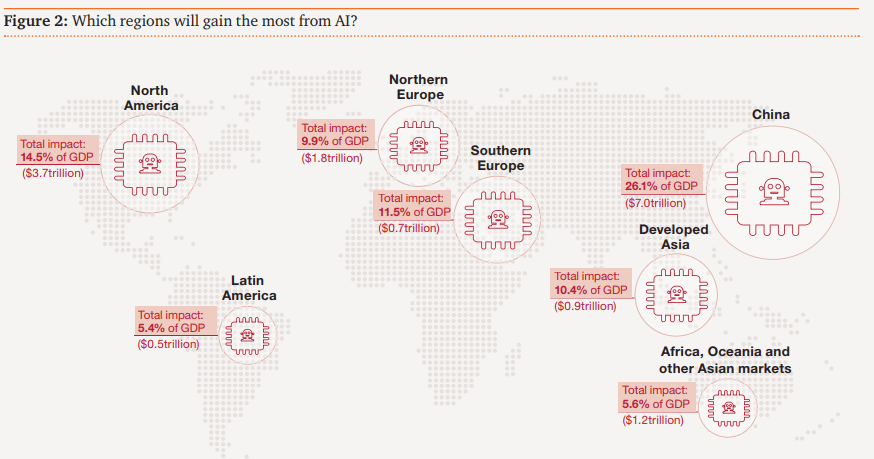 The Future School
Over the next decade, the emergence of AI will change how humans work in general. This will alter the requirements of educational institutions that train our children for the future. The school of the future concept would be a private school that teaches individuals the abilities they'll need to compete and work alongside artificial intelligence. Soft talents, for example, will be in more demand than ever before. If you are passionate about education, you should seriously consider this option.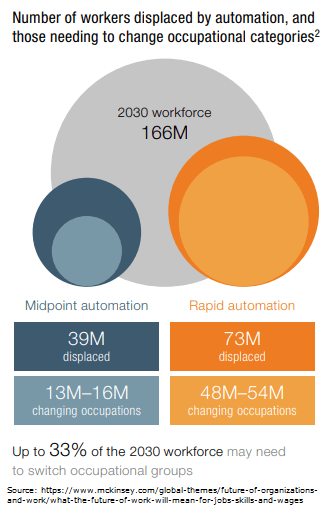 Immigration Consultant for Businesses
There have been several modifications to immigration legislation since Trump's election to the White House. On the contrary, many firms in the United States rely on immigrants for top talent. For example, because there is a scarcity of qualified computer programmers in the United States, many of them must be hired from outside. Changes in policy have also complicated matters to the point that other firms require assistance in navigating this sector. This concept would assist in resolving the difficulty.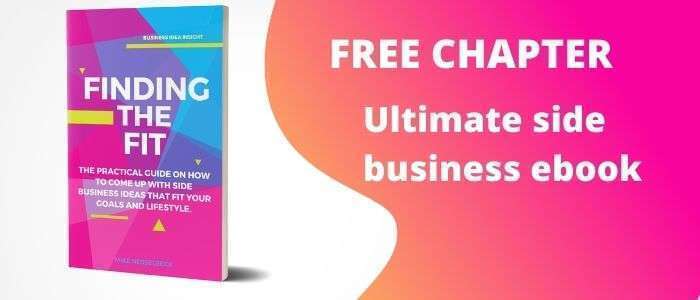 AI implementation firm
With over 35% of CEOs interested in AI implementation and investment, there is a clear demand for an AI implementation company. For this concept, you'd combine existing AI software produced by other firms with accurate data acquired for the inputs to build valuable solutions that other businesses might utilize. There will be a high demand for this service among Fortune 500 organizations.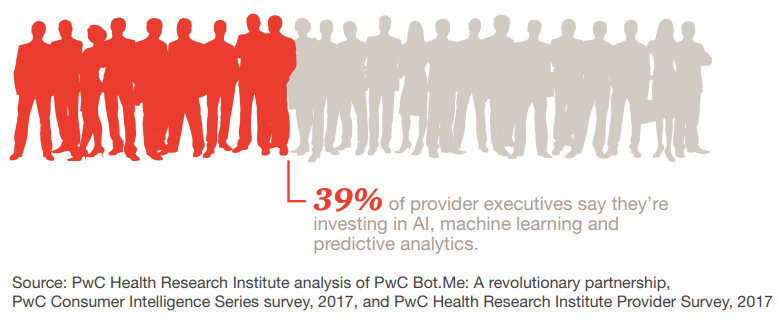 Elderly Care Facilities That Aren't Expensive
In the United States, there is a growing older population, and there is a great demand for inexpensive aged care facilities. These institutions will also need to provide high-quality therapy since there have been difficulties in the past with facilities that were poorly managed. Many elderly people rely exclusively on government subsidies or small pensions granted by enterprises that have gone bankrupt, therefore this company concept would be in great demand.
Opioid Addiction Treatment Center
Due to the current opioid addiction pandemic in the United States, a low-cost opioid addiction treatment clinic would be in great demand. Opioids, both legal and illegal, are producing a lot of addiction issues. To combat this, a facility may be established in the most vulnerable states. Looking for state grants that might give funds is the greatest method to achieve this without investing a lot of your own money. This is the ideal business concept for someone who wants to make a difference in the world while also combating the drug crisis.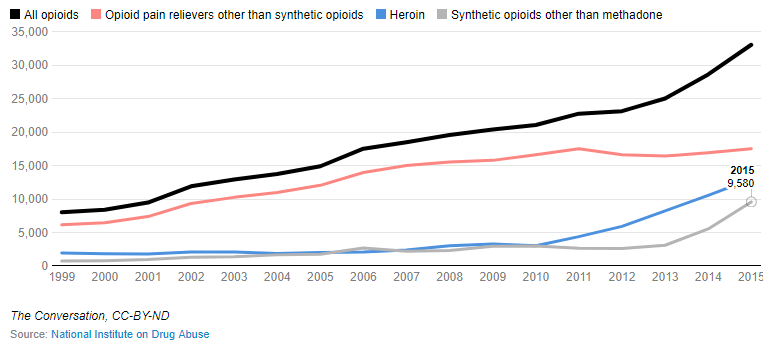 Developer of a chatbot
Chatbots are becoming increasingly popular year after year. Chatbots are useful for both small and large organizations. They provide customer support, assist with complaints or reviews, and, when necessary, serve site visitor content. You may narrow down and target a certain group as a point of distinction so that you can entirely meet their wants. A chatbot for independent financial advisers, for example, may assist potential customers in navigating the site and getting to know them better. To create and implement this concept, you'll need good programming abilities.
Magnetic Resonance Imaging (MRI) Scanning Service
In certain circumstances, getting an MRI scan might take months. This is due to the large number of people who require them. A firm that provides mobile MRI scans would be the MRI Scanning Service business concept. You may go to high-demand locations with a stable truck and trailer and deliver MRI scans to a large number of individuals in the area. This would save money and time by eliminating the need for individuals to travel to a physical location.
Company of the Virtual Doctor
The baby boomer group makes up a sizable portion of the US population, and they spend a huge amount of money on healthcare. This indicates they're a key demographic to keep an eye on. This group would benefit from the virtual doctor firm because they would be able to see doctors at cheaper costs and without having to leave their homes. Because the number of baby boomers with mobility challenges is on the rise, remaining at home is a viable option for them as well. This may be an excellent business concept if you have computer programming expertise.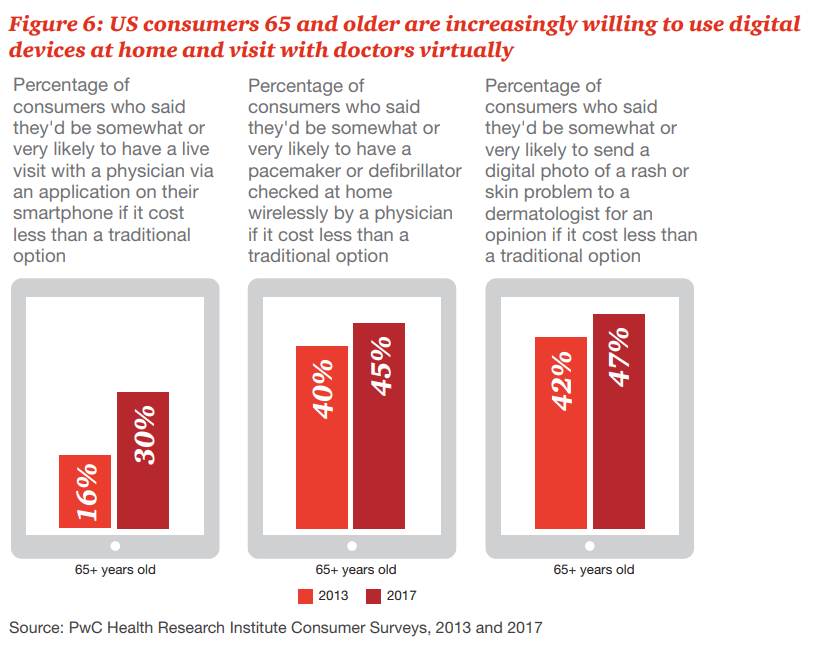 AI Content Creation Service for Customized Content
Another business idea is based on artificial intelligence. This one is made for digital marketers that want to make their own infographics or blog posts. To turn your idea into a viable business, you'll need to raise funds and assemble a team to assist you. Imagine a software tool that allowed you to enter your rivals, your own website, and the type of material you wanted to generate, and the program would create and publish it for you. Although all content requires a human touch, this would be a game-changer for marketers when it comes to content generation.
API Management Firm
APIs are a method for internet businesses to provide others access to their platforms' key data and integrate it into their own. Google, for example, provides a number of APIs that you may use to get data from and integrate into other applications for commercial purposes. APIs are becoming increasingly popular, and as the usage of data grows, so will their use. The API management business concept would assist other mid-sized businesses in setting up and managing their APIs so that customers and partners may have access to critical information. If you have a solid understanding of technology, this concept is a wonderful fit for you.
Software and Storage Company for "Lean Data" Collection
The data-driven world is beginning to overwhelm the corporations that produce it. The lean data software collecting firm would supply software solutions that could efficiently and insightfully mine the data generated by these businesses. This business idea is for you if you are a data scientist or enjoy data. Fortune 500 firms would be willing to spend a lot of money on software that could only capture the most critical data. It would save firms money on server expenditures, data management, and other expenses if they implemented it.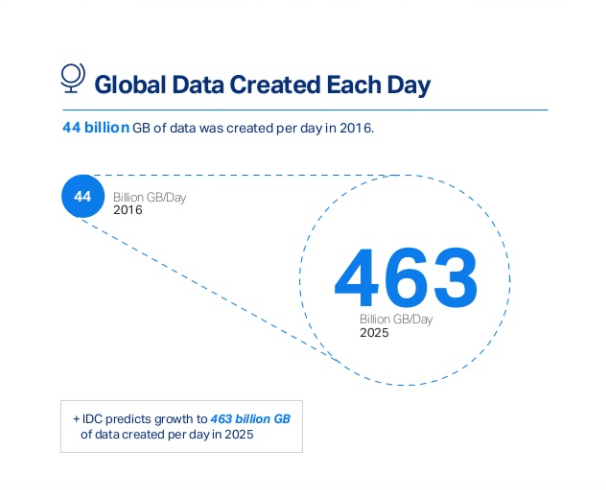 The No Cashier Store Conversion Company.
Amazon was the first company to open its doors to retailers without cash registers or cashiers. They were not, however, the first in the world to do so. China has been doing this for years, so don't be alarmed if Amazon decides to enter the market. Imagine being able to stroll into any little company, get the clothes you want, and not have to worry about paying since it would be immediately debited to your bank account.
Developer of a Smart Shopping Cart
This is another business concept that revolves around the elimination of cashiers at the register. These company ideas for the United States will become more popular as self-checkouts become more prevalent and the desire for rapid service develops. Furthermore, many customers despise waiting in lines at the grocery shop, and the checkout lines constitute the operation's bottleneck. By replacing checkouts with smart carts that know what's in them, shoppers may pay for their goods using an app. This proposal would benefit from a strong technical and coding experience.
Small Business Marketing Firm That Is Hyper-Local
Hyper-local marketing is a growing trend that will only grow in popularity. As the year's pass, more enterprises emerge, and more marketplaces get saturated. Many organizations are now faced with the issue of fighting for market share. Hyper-local marketing may meet this demand by tailoring messaging and communications to individual local locations, such as towns and cities. I have a feeling this will be one of many profitable company ideas.
Software Company for Augmented Reality Analytics
This concept is meant to complement the rapidly expanding Augmented Reality (AR) sector. Over the last few years, it has been evident that augmented reality will eclipse virtual reality (VR). The increased need for analytics makes it appealing to enter the field. All new firms, especially AR companies, require analytics to monitor what their users are doing. The software in this concept might track where users look, how they interact, and other relevant information that developers may utilize to improve the product in the future.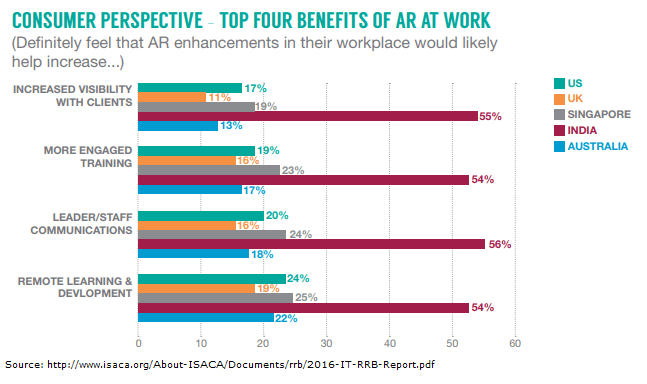 Small Business All-in-One Platform
This proposal for an all-in-one small company platform would benefit business owners who are overwhelmed by everything, which is understandable. Managing personnel and several systems, for example, can be difficult. This software platform would meet those requirements by offering a central location from which they could view their whole business. They might, for example, examine the finances, operations, sales, marketing, HR, and other departments all in one application and manage their demands through the software. This company proposal would tackle problems and tear down obstacles to entry into entrepreneurship, despite the fact that it is a little out there and incredibly complex.
A company that integrates remote workers
The ability to work from home is becoming increasingly popular among employees. Some people want to work from home since they do not want to take the bus or drive to their employment. People, in fact, are clamoring for it. To put this plan into action, you'll need to assist small and medium-sized businesses in integrating security and other tools to manage their remote workers. A VPN, security software, and other functional software programs that the employee needs on a distant laptop, among other things, would need to be set up. This is a business opportunity you won't want to pass up if you have good IT abilities.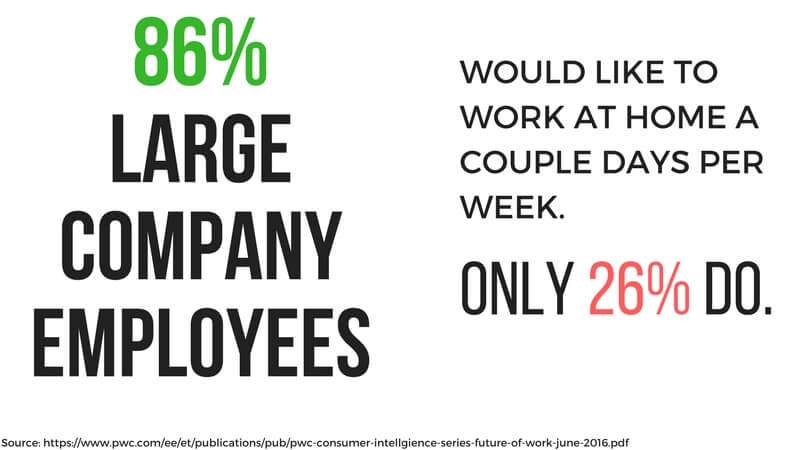 The company that manages wireless car fleets
Driverless vehicles are on their way, and they're going to transform people's lives. The question is whether you will be at the forefront of these developments or will just observe them as they unfold. You may be a trailblazer with this firm. Many businesses in the United States rely on fleets of automobiles to complete tasks for their clients. A cable installation firm, for example, may maintain a fleet of vans for its employees. Due to the ability to monitor all of this electronically, you could manage fleets of automobiles with autonomous cars, including wireless vehicle inspections, regular maintenance, and roadside help. Second, because automobiles are driven by robots and are safer than people driving, corporations would save money on insurance.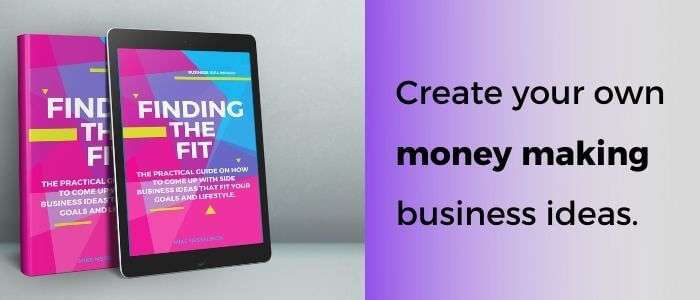 Development of a Blockchain Supply Chain
Many businesses claim to utilize particular components or acquire their materials in environmentally friendly ways, but as a buyer, you have no way of knowing until you check through their books. Companies may employ blockchain-operated supply networks to reinforce their brands, and you could develop them for them. A butcher, for example, may wish to show you on the receipt that the meat he purchased was raised and obtained locally. You'll know precisely where your food comes from, and you'll be able to trust them entirely since everything is visible. This is only one of many examples. Do you want to learn more about blockchain? This concept has the potential to transform the game.
Blockchain Software for Real Estate Title Management
Another blockchain-related business concept. This one is about the administration of real estate titles for properties. When you purchase or sell a house, you or your agent must notify the right authorities of the change in the land title so that it may be documented. However, the existing procedure is inefficient and expensive, with considerable wait periods (several days). Fortunately, this difficulty can be solved with blockchain technology. After a house is sold, the buyers and sellers must merely authenticate who they are using their unique key and how the property was transferred, and the transaction is complete. I promise that if you don't start this concept, someone else will.
Marijuana Testing and Compliance Company
Many people are opposed to marijuana legalization, yet there is a lot of money to be earned if it is legalized. Several states have already legalized marijuana for recreational and medicinal purposes. Canada is on its way to legalization, therefore it won't be long before the United States follows suit (in my opinion). That's when everything may go off the rails. In the meanwhile, because the market is so young, the testing and compliance side of the company is ripe for entrance. The concept would entail monitoring the quality of products offered to consumers in order to detect any potential health risks. If you enjoy cannabis, there is a business opportunity worth considering.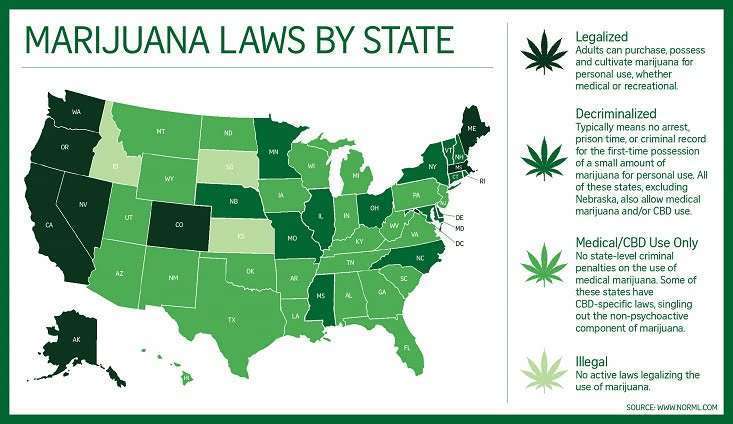 Manufacturer of Aftermarket Electric Car Parts
Electric vehicles are gaining popularity. With its electric automobiles, Tesla sparked a huge surge in demand, and now other automakers are following suit. You can acquire aftermarket components to further customize your vehicle, just like you can obtain aftermarket parts for gas and diesel cars and trucks. With the growth of electric vehicles, you now have a large open market to participate in and profit from. To carry out the plan, you'll need a thorough understanding of automobiles and the sorts of upgrades or aftermarket items that electric vehicle owners desire.
CLICK HERE: FOR MORE READING ABOUT UPDATED TIME AND PLEASE FOLLOW ME ON FACEBOOK, TWITTER
A company that reads DNA patterns online
It's strange to think of having your DNA pattern examined to predict how your body will operate in the future, yet it's a not-so-distant reality. The cost of mapping your DNA these days is around $600. This is a fraction of what it used to be. This business will cater to people who want to know if they would develop hereditary disorders as they age. It can also aid in the prevention of some illnesses by acting before symptoms appear. This concept is for you if you have a great interest in science and medicine.