How to Set Up Voicemail on iPhone In2022 | Easy 5 Step Guide
Setting up voicemail is crucial when you first obtain your iPhone. You want to make sure that if you miss a call, your caller will be able to leave a message for you. Here's how to use your iPhone to check your voicemail and set up voicemail.
You may customise your alerts after your voicemail is ready so you know when a message is waiting. We'll demonstrate how to listen to a message, update the password if necessary, and even re-record the welcome.
Set Up Voicemail on iPhone
The procedure of setting up voicemail on an iPhone is straightforward and takes place via the Phone app. Open Phone and go to the bottom of the screen to the Voicemail tab.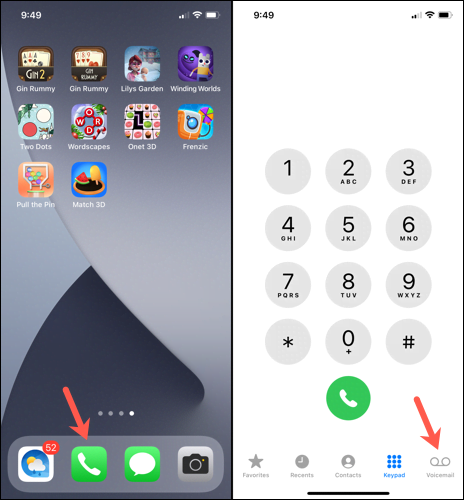 Choose "Set Up Now," make a password for your voicemail, and decide if you want the Default or Custom greeting. If you choose Custom, you can record your own greeting by just following the on-screen instructions.
So, that's the end of it!
Your Voicemail Messages Should Be Heard
Go to the Voicemail tab in the Phone app to check your voicemail and listen to your messages. As long as your carrier offers Visual Voicemail, you'll see a list of messages you've received.
To listen to a message, select it and press the Play button. If your cellphone carrier offers Voicemail Transcription, your message will be transcribed to text as well. This is useful for getting a fast look at the message.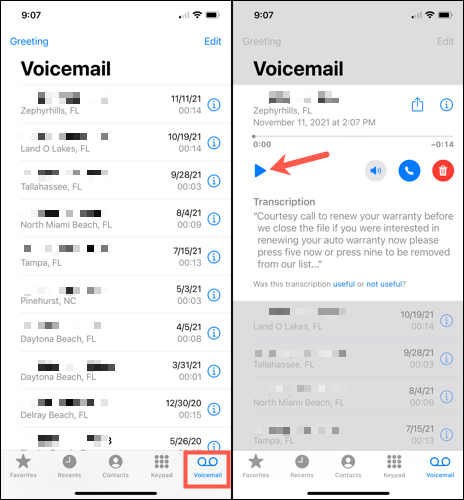 Note: To find out which voicemail functions are available in your location and for your carrier, go to the Apple Support website.
On the right side, there are a couple more voicemail message buttons. To hear the message in speaker mode, tap the speaker symbol, then tap the phone icon to call the number back, or tap the trash can icon to delete the message.
On the top right, you'll see a share button that you may use to mail or share the message using your iPhone Share Sheet choices. Finally, an info icon (small letter provides information about the call or caller.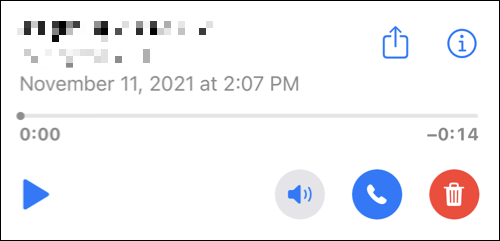 Voicemail Notifications can be changed.
By default, you'll see a badge app icon on the Phone app when you have a new voicemail. Go to Settings > Phone > Notifications to change this. This number shows all Phone app notifications, such as missed calls and voicemails.
When you open the Phone app, the number of unplayed messages will be shown on the Voicemail tab.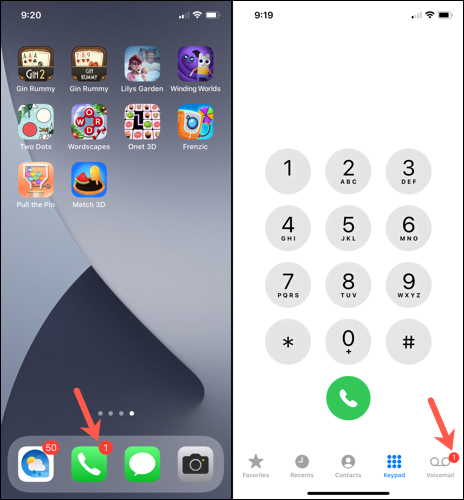 You may also configure a notification for when you receive a new voicemail. Access the Settings menu and select "Sounds & Haptics." Select "New Voicemail" from the list of Sounds and Vibration Patterns.
Tap "Vibration" at the top to choose a pattern, then choose a sound from "Alert Tones" or "Ringtones" at the bottom. Tap "Back" in the upper-left corner to save and leave.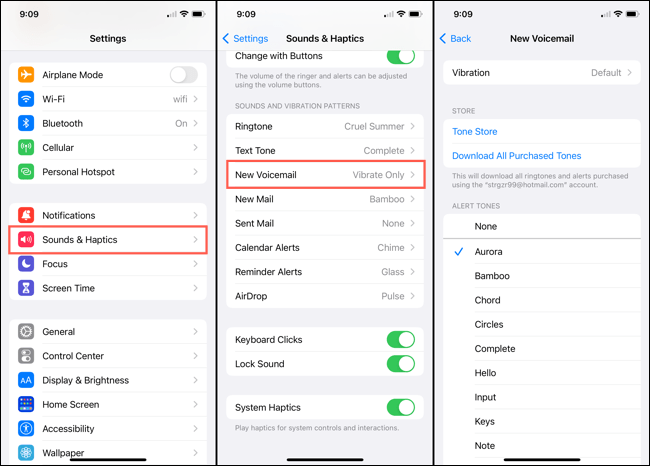 Change the Password for Voicemail
You may also alter the voicemail password you set up when you first set it up in the Settings app. Choose "Phone," then "Change Voicemail Password," type in a new password, and then touch "Done."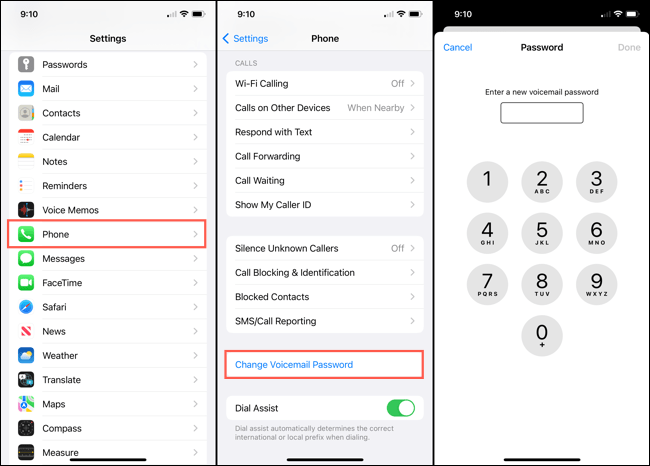 Note: Contact your wireless provider if you've forgotten your current voicemail password.
Make a New Greeting for Your Voicemail
You may also want to change the voicemail greeting you already recorded. Open the Phone app, go to the Voicemail tab, and tap "Greeting" at the top left.
If you tap the Play button, your current greeting will play. To record your own, choose "Custom," press "Record" to start, "Stop" to finish, and "Save" to use the greeting.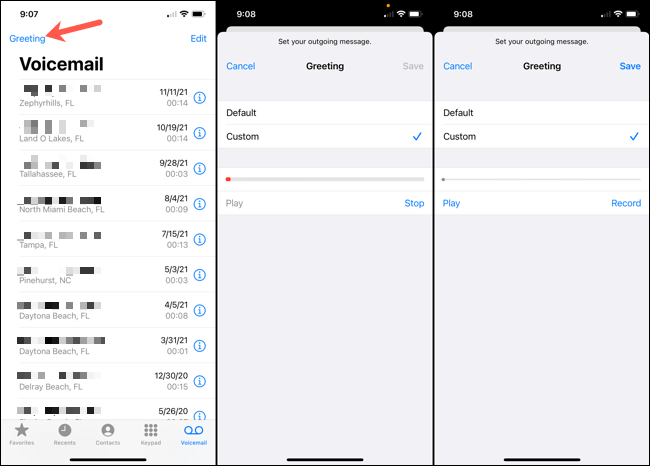 CLICK HERE: FOR MORE READING ABOUT UPDATED TIME AND PLEASE FOLLOW ME ON FACEBOOK, TWITTER
As you can see, setting up voicemail on an iPhone is easy and worth a few minutes of your time so that callers can leave you a message when you can't answer.
Learn more about the Silence Unknown Callers feature to stop spam calls or how to make incoming calls show up on a full screen for more help with calls on your iPhone.