100 Throwback Songs You're Still Listening To Today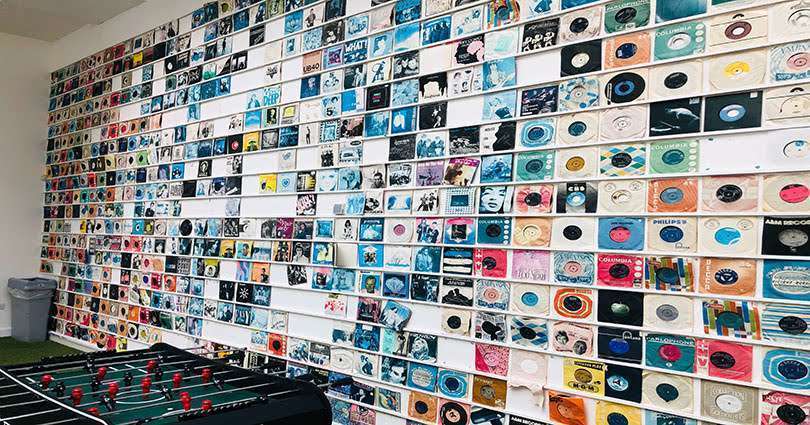 A playlist that may be listened to at any time and in any location.
We all like a nice jam "sesh" now and then, and nothing beats jamming out to classic tunes. These throwbacks are frequently played after a particularly bad day or a really wonderful day; while cleaning your room, at the gym, at a party, and, of course, during any vehicle journey. But you won't be able to stop yourself from singing and dancing along to these songs the way you did when they first came out. So there you have it, the ultimate retro collection.
List Of Songs
Every Time We Touch – Cascada
Party in The U.S.A – Miley Cyrus
All-Star – Smash Mouth
Ignition (Remix) – R.Kelly
Hollaback Girl – Gwen Stefani
Turn Up the Music – Chris Brown
Beautiful Soul – Jesse McCartney
F**k You – CeeLo Green
Ke$ha – Your Love Is My Drug
So What – P!nk
Sk8ter Boi – Avril Lavigne
Gold Digger – Kanye West
Down – Jay Sean, Lil Wayne
Replay – Iyaz
Crazy in Love – Beyonce
Soulja Boy, Sammi – Kiss Me Thru The Phone
Whatever You Like – T.I
Ridin' Solo – Jason Derulo
The Black Eyed Peas – Boom Boom Pow
Beautiful Girls – Sean Kingston
Low (feat T-Pain) – Flo Rida
Single Ladies – Beyonce
All American Rejects – Dirty Little Secret
Cooler Than Me – Mike Posner
Buy U a Drank – T-Pain
Work It – Missy Elliott
Not Afraid – Eminem
London Bridge – Fergie
Hot N Cold – Katy Perry
Stacy's Mom – Fountains of Wayne
Fergalicious – Fergie
Milkshake – Kelis
Angel – Shaggy
Bye, Bye, Bye – *NSYNC
Fall Out Boy – Sugar, We're Goin' Down
1985 – Bowling For Soup
Mr. Brightside – The Killers
Move Along All – American Rejects
Carly Rae Jepsen – Call Me Maybe
The Black Eyed Peas – My Humps
The Fray – Over My Head (Cable Car)
The Anthem – Good Charlotte
Good Riddance (Time of Your Life) – Green Day
Wannabe – Spice Girls
Hot In Herre – Nelly
Hall of Fame – The Script
7 Things – Miley Cyrus
Breaking Free – High School Musical
Taylor Swift – You Belong With Me
Too Little Too Late – JoJo
Forever – Drake
Baby – Justin Bieber
Year 3000 – Jonas Brothers
Chris Brown – Look At Me Now
Black and Yellow – Wiz Khalifa
blink 182- All The Small Things
Accidentally In Love – Counting Crows
I'm a Believer – Smash Mouth
Follow Me – Uncle Kracker
Complicated – Avril Lavigne
Adele – Set Fire to the Rain
BedRock – Young Money
Misery – Maroon 5
One Direction – What Makes you Beautiful
Everybody Talks – Neon Trees
Hey Soul Sister – Train
Airplanes – B.O.B
OMG – Usher
Cyclone – Baby Bash
Lip Gloss – Lil Mama
Mambo No.5 – Lou Bega
Sir Mix A lot – Baby Got Back
Whitney Houston – I Wanna Dance with Somebody
Stronger – Kayne West
Crank That – Soulja Boy
Hips Don't Lie – Shakira
Oops…I Did It Again – Britney Spears
Backstreet Boys – I Want It That Way
Super Bass – Nicki Minaj
On the Floor – Jennifer Lopez
Tik Tok – Ke$ha
California Girls – Katy Perry
Since You Been Gone – Kelly Clarkson
The Fray – How to Save a Life
Best I Ever Had – Drake
Miley Cyrus – When I Look At You
Want U Back – Cher Llyod
Slim Shady – Eminem
Sweet Caroline – Neil Diamond
Love the Way You Lie – Eminem, Rihanna
T.I – Dead and Gone
Promiscuous – Nelly Furtado
The Middle – Jimmy Eat World
Sexy Can I – Ray J.
Ride with Me – Nelly
Aly And Aj – Potential Break Up Song
Viva La Vida – Coldplay
The Great Escape – Boys Like Girls
Move Along – All American Rejects
A Thousand Miles – Vanessa Carlton