How Will the New B2Trader and B2Core Update Help Brokers?
As you are aware, we never provide our customers with inferior instruments for achieving their objectives. We have always endeavored to provide the most cost-effective, safe, and efficient platforms for the fintech industry, and now our B2Broker team is ready to bring some updates to our most sophisticated products, B2Trader and B2Core, in order to better fulfill your requirements. The key features of this edition include a new commission structure, updated user-friendly recommendations, client ID reports, PnL filters, performance and stability adjustments, and a changed user interface.
We hope you enjoy these new features, and we look forward to bringing you many more interesting ones as soon as possible!
Commissions in a New System
Our organisation is well-versed in fintech and constantly offers the most practical solutions to our clients. This time, we created a new and more accessible option to pay B2Trader commissions at any time and from any location on the planet. We're introducing a new flexible method that allows you to do more with your time.
Administrators may establish any necessary settings for groups of users, removing the requirement for each user to have their own role. Additionally, each group may choose commissions for certain instruments, making the solution even more user-friendly.
Additional information on the new commission structure may be found in the B2Trader documentation. With B2Trader, you'll achieve new heights and have the finest trading experience you've ever had!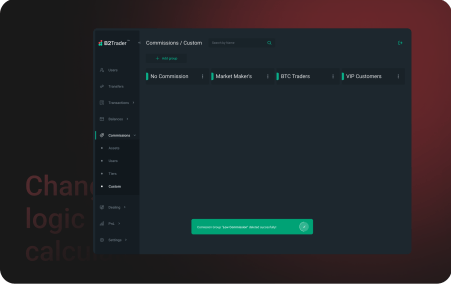 Updated UI— It's Time for Tips, Don't Get Lost!
We recognise that navigating the site may be difficult, so we've incorporated recommendations to assist you to navigate the UI and make your time on our platform even more enjoyable. It is much easier to comprehend the trading platform's UI now that all of the components have been provided with important information. Furthermore, we will update the suggestions on a regular basis to ensure that they always reflect the most recent platform adjustments, ensuring that you are not left out of upgrades.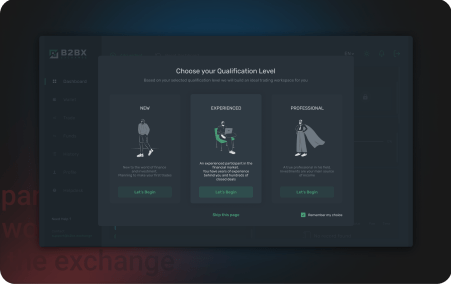 If you're new to our site and aren't sure what you should do initially, B2Broker will be your guiding light. We offer qualification levels on the registration page for such scenarios; you may pick whether you are a Beginner, an Experienced, or a Professional. For newcomers, there will be step-by-step guidance on how to use the site, as well as for instructions on how to conduct trades and maintain your account in order to earn your first money.
Advanced users with greater trading and platform expertise will receive more sophisticated scenarios covering topics such as market analysis and risk management. We are certain that by delivering these diverse user experiences, all users will get the most out of our B2BX platform.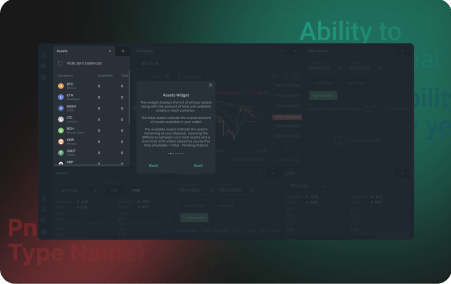 Reports on Client ID
The product team's efforts to remove manual processes for our clients have paid off with our latest upgrade.
The adoption of unique customer identifiers — client ID — has simplified the process of registering activities for local financial authorities.
These IDs are uploaded to all sites that display the user, including transfers, transaction/trades, transaction/orders, balance/users, and commission/users, along with email addresses.
This streamlines the process and ensures that our clients meet all criteria and regulatory obligations.
New Pair Field has been added.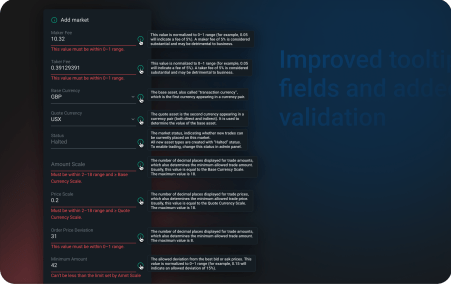 We expanded the help sections in the field of establishing a new pair of Settings Markets Add Market + Edit Market to avoid unpleasant experiences. Error notifications have also been added to the sections. Users can now see what should be written in the fields and can no longer save a market that is incorrect. This change will help to ensure that all markets are correctly set up and operate as expected.
Filters have been improved.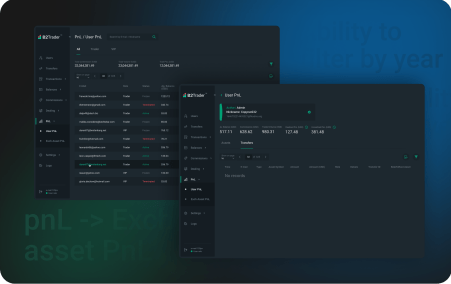 We changed the filters so that the PnL column in the admin panel now displays the year the client's data was last refreshed, making it easier to keep track of changes. This filter is named "by year filter." Check out the most recent version, which includes a number of new modifications and upgrades aimed at making the platform more user-friendly.
CLICK HERE: FOR MORE READING ABOUT UPDATED TIME AND PLEASE FOLLOW ME ON FACEBOOK, TWITTER
Verdict
As you may have seen, B2Trader and B2Core are two of the most complex platforms available, providing traders with a wide range of tools to provide the best trading experience possible.
Keep an eye out for the forthcoming series of upgrades, which will only strengthen these capabilities more. And now is the greatest time to try out our platforms if you haven't before! Also, don't overlook the recently launched payment options; they will undoubtedly help your company.