Hamako Mori:The World's Oldest YouTube Gamer's Story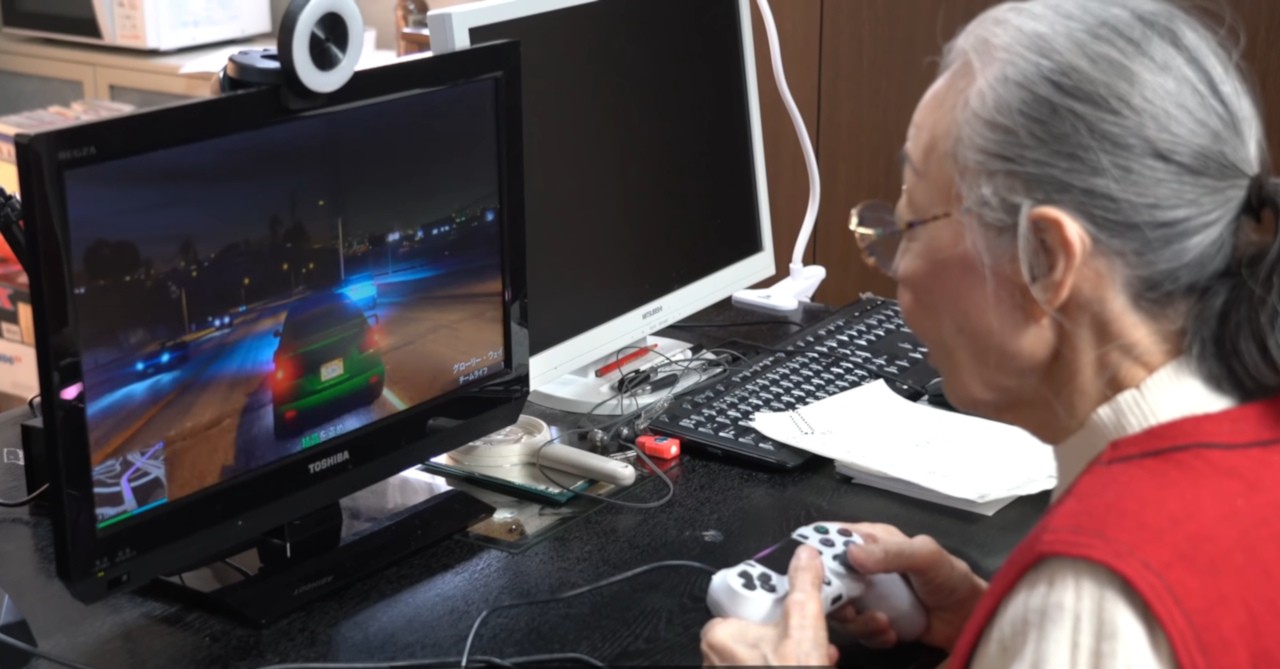 Hamako Mori is a 91-year-old Japanese grandmother. Doesn't sound nearly as impressive now, does it? That is, however, only one aspect of her personality. The second half is that, according to the Guinness Book of World Records, she is the world's oldest YouTube gamer. Now there's a way to get your attention.
She's also not just a "casual" in the traditional sense. She participates in the same games that the majority of gamers around the world do these days. She's played "GTA 5," "Cyberpunk 2077," and "Ghost of Tsushima," with "Resident Evil: Village" being her most recent playing as of this writing. So don't expect to find any simple mobile games here.
This is her account.
The Road to "Gamer Grandma" for Hamako Mori
If you can believe it, Mori didn't even start "late." She took up a video game for the first time 40 years ago, in the early 1980s, when she noticed children playing them and became intrigued. She'd eventually keep performing until her tale was picked up by news sites like 7 News Boston last year, and she became well-known.
Mori's motivation for taking up gaming, according to her Guinness World Records profile, was straightforward. She thought it was fun and "unfair" since only children were playing them while she was watching them. The Super Cassette Vision, which was only available in Japan in 1981, was her first gaming console. And she's saved practically every gaming system she's ever owned so far since it reminds her of happy times.
Mori's current platform of choice is the Sony PlayStation 4, on which she is playing Capcom's "Resident Evil Village," according to her YouTube page. But that isn't her only method. She unboxed a prebuilt gaming PC that NVIDIA Japan gave her as a gift in a video that has received over 1.8 million views so far. It's also a powerful system, with an Intel Core i7 9700K processor and an RTX 2080 Super graphics card. It's not bad.
A Half-Million Subscribers
She also keeps the channel up to date, with a new video posted every week and over 500,000 followers as of this writing.
She's also a fairly decent player for someone who is 91 years old. You can see her shooting precision in action in this YouTube video of her playing "Cyberpunk 2077," a first-person shooter. Indeed, she triumphs at "Knives Out," a battle royale game similar to "PUBG" and "Fortnite." Those who assumed she was playing on "easy" mode should reconsider.
Mori states that her favorite game is "Grand Theft Auto 5," despite the fact that she has played a lot of AAA titles on her channel. According to her, the game "looks like a film" and is a personal favorite due to the age limitations, which meant that it could only be played by adults like her.
There Is No Age Limit to Gaming
Hamako Mori is the world's oldest YouTube gamer, demonstrating a key aspect about gaming in general: there are essentially no barriers to entry.
Mori isn't the only elder to experiment with video gaming. Shirley Curry, better known as "Skyrim Grandma," is a YouTuber who primarily plays the enormously popular "Elder Scrolls" title on her channel. The 85-year-old, like Mori, has a popular YouTube channel with over 970k subscribers as of this writing.
In the past, gaming may have had an on-again, off-again connection with the older generation. Many claims to "encourage violence" or "train murderers." But what Hamako Mori and Shirley Curry are doing shows that video games can be enjoyed by anyone of any age. It doesn't matter if you're young or old; you'll have a good time.
Career Of Hamako Mori
After realising that her children and grandkids were spending hours upon hours playing video games, Mori followed her passion in gaming in 1981, at the age of 51. She began her gaming career with the Cassette Vision system, which was released in Japan on July 30, 1981. She subsequently moved on to the Nintendo Entertainment System, a classic Japanese video game system. Mori then entered the PlayStation market in the 1990s.
Mori used to play video games alone, but in 2014 she started a gaming YouTube channel called Gamer Grandma in order to connect with other gamers from all over the world.She supposedly started a YouTube channel in her native Japanese language and produced at least four videos of her games per month, earning popularity with over a million hits. She also started using her official YouTube channel to live stream games like Call of Duty: Modern Warfare and Grand Theft Auto 5. She claimed that she spends at least three hours every day on average playing esports games like The Elder Scrolls V: Skyrim, Super Mario Brothers, Dragon Quest, Final Fantasy, Call of Duty, and Grand Theft Auto V.
Mori had around 250,000 YouTube subscribers as of May 2020, and around 300,000 subscribers as of June 2020.
She was widely recognized on May 13, 2020, when she was given the Guinness World Record for being the world's oldest gaming YouTuber at the age of 90.