MrBeast's Chocolate Factory Competition Has Been Announced | Winner, Location, and Challenges
MrBeast, also known as Jimmy Donaldson, has added another title to his clout. He is now the Chocolate King, in addition to being the YouTube King and the Best Burger King. Isn't it crazy? Since the 29th of January, this YouTuber turned Willy Wonka has had everyone racing around like mad behind those golden mystery tickets. What's more, guess what? MrBeast had finally posted his YouTube video in which he announced the winner of his Chocolate Factory.
MrBeast announced the introduction of his own chocolate brand Feastables dubbed MrBeast Bar a few months ago. Chocolate has always piqued the interest of children. It isn't a new phenomenon. MrBeast, on the other hand, accomplished what no other chocolatier could: he succeeded in getting grownups even more enthusiastic about the chocolates. Of course, there's another nefarious motive at work here! MrBeast has chosen to hide surprises in the Feastable Chocolate Bars. Not only that, but he'd planned to hold a real-life Willy Wonka-inspired chocolate factory competition.
Thousands of people have been lining up since that day to get their hands on golden mystery tickets so they may enter the tournament. And now, at long last, the film depicting his real-life MrBeast chocolate factory is here! Who is the victor? What happened to the other participants, and what did they do with the chocolate factory, in particular? Let's have a look at some of the intriguing facts.
MrBeast Introduces a New Feastable Chocolate- MrBeast Bar with a Twist!
MrBeast, a.k.a. Jimmy Donaldson, announced the debut of Feastables, a healthier snacking brand based on gamified experiences, on January 29, 2022. With this, he hopes to create a compelling consumer brand based on gamified experiences that bring everything MrBeast is known for online to the people, including fan participation, games, stunts, and spectacle.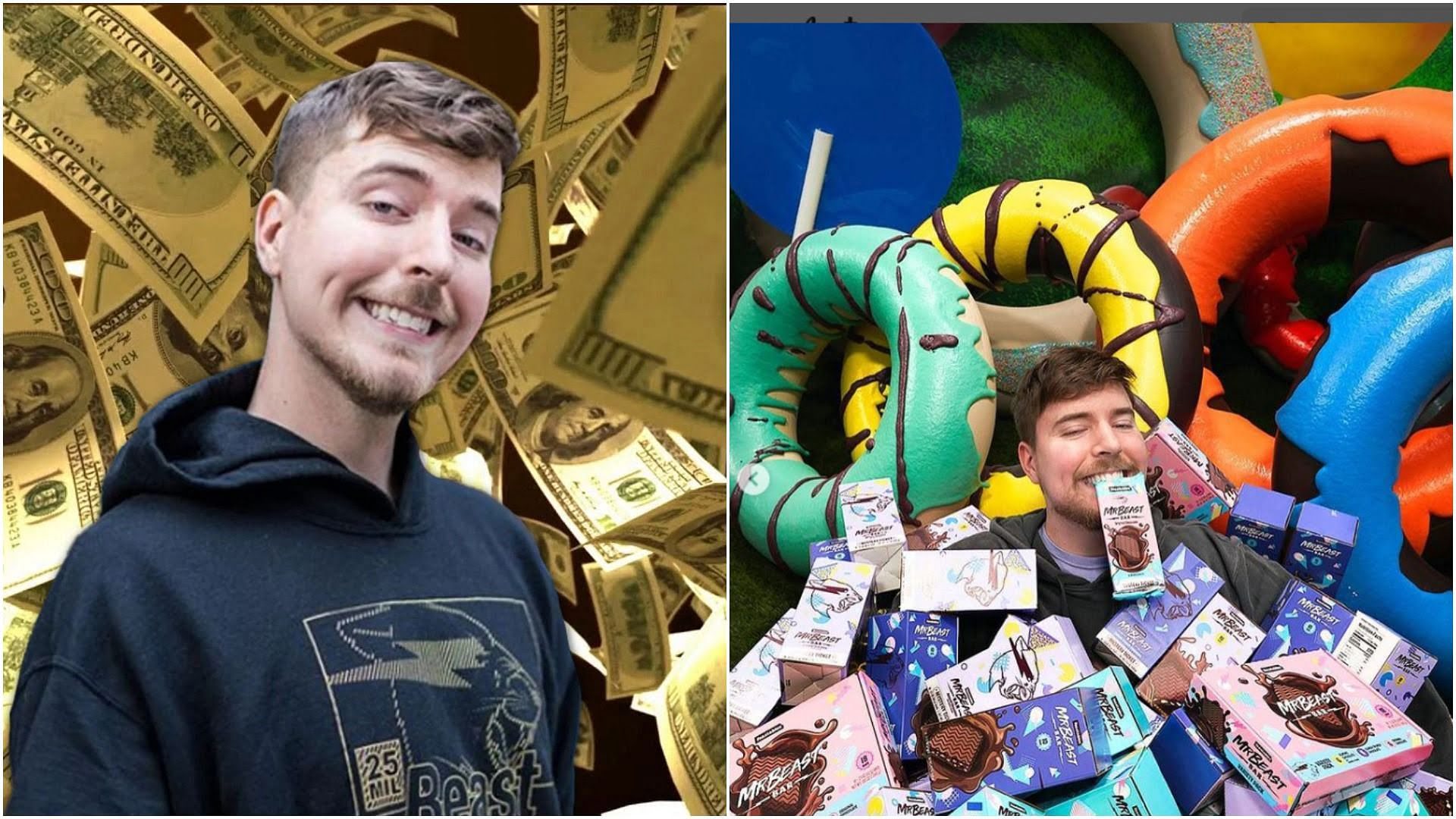 Everyone adored his delectable chocolates, but it was his concealed sweepstakes and prizes that stole the show. He also decided to hold a Willy-Wonka-inspired Chocholate Factory contest to add to the sweetness. A CHOCOLATE FACTORY IN REAL LIFE!!
MrBeasts' Chocolate Factory Competition, Inspired by Willy Wonka
MrBeast has astonished us in every manner conceivable, and there is nothing that could surprise us now. There he is, with his enormous and spectacular Chocolate Factory built of sweets, chocolates, and all of our favourite childhood treats.
We'll admit it: there was a time when we all wished to be Charlie and visit our favourite chocolate factory. We could easily imagine sliding in the Chocolate Pool, playing with the sugar sticks, and, of course, biting into those Chocolate Clouds. MrBeast has finally made his dream come true by creating his own Chocolate factory and hosting a Willy-Wonka-inspired tournament.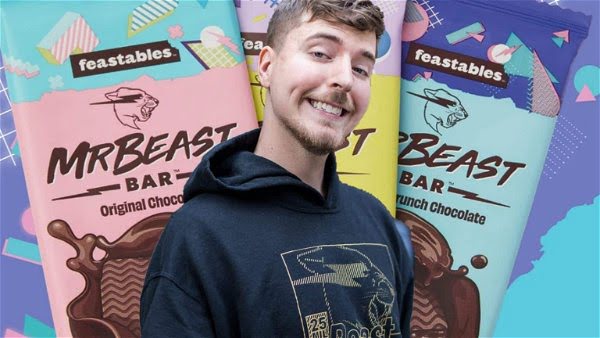 MrBeast released Feastables chocolate on January 29th, with 10 golden mystery tickets hidden inside. The victors will get the opportunity to compete in his chocolate factory competition and appear in his YouTube video. The one who wins the ultimate test will be dubbed the "One True Winner" and may be awarded the MrBeast chocolate factory as a prize. While some awaited the announcement of the lucky winners, others were interested in seeing what this unique Chocolate factory would look like. (As we all know, MrBeast has a knack for making the exceptional appear mundane.)
Intrigued!? Let's learn everything there is to know about it!!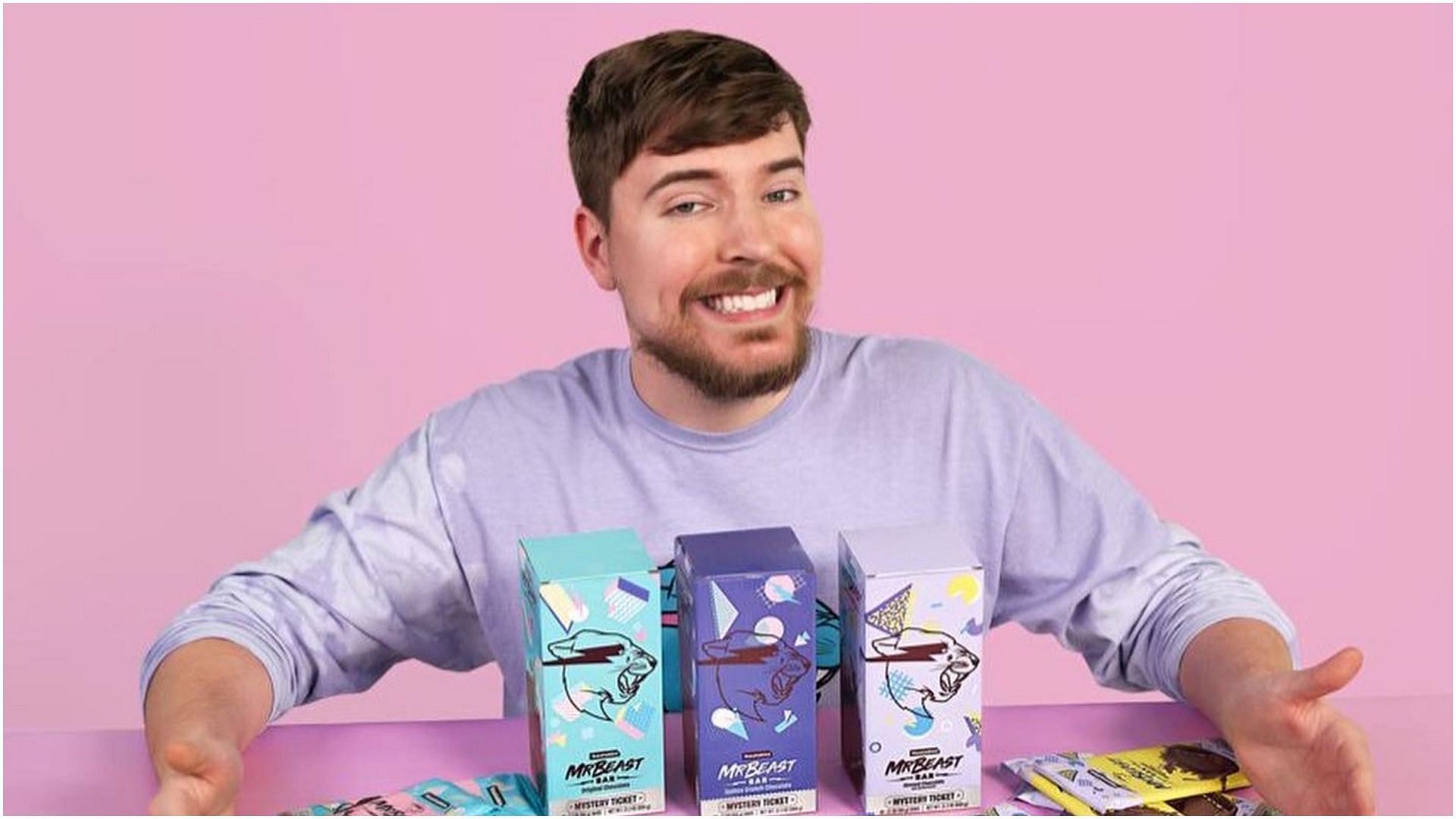 MrBeast Chocolate Factory Competition: Everything You Need to Know
You weren't satisfied with MrBeast's Chocolate Factory video? And you desire to know everything there is to know? So, let's take a closer look at MrBeast's Willy-Wonka-themed chocolate factory competition-
MrBeast eventually uploaded his most awaited YouTube video depicting his chocolate factory competition on June 4, 2022, and it centred on the golden ticket winners competing over many obstacles in order to claim the ultimate prize- The Chocolate Factory, similar to Charlie's movie.
We recreated Willy Wonka's chocolate factory in real life and flew down 10 people that found golden tickets in our chocolate bars to compete for it! GO WATCH 🙂

— MrBeast (@MrBeast) June 4, 2022
Challenges in the MrBeast Chocolate Factory Competition-
MrBeast and his crew presented numerous tasks to a total of ten competitors that started the battle for Chocolate Factory. Players were eliminated every round until the Final Winner was determined.
1. Hide and Seek
HIDE and SEEK was the first task in the Chocolate Factory. While MrBeast and his crewmates combed the factory for them, the gamers took refuge in various rooms.
Unfortunately, the cowboy hat-wearing competitor was discovered hiding beneath a wooden box and was so eliminated.
Then he was taken on a boat ride down the Chocolate River, complete with a chocolate fountain. The remaining nine players then proceeded.
2. Climb the Chocolate Death Wall
MrBeast's next obstacle for the Chocolate Factory competition was wall climbing. The contestants had to clamber up a chocolate wall packed with candy and cake huddles (not a normal wall, mind you).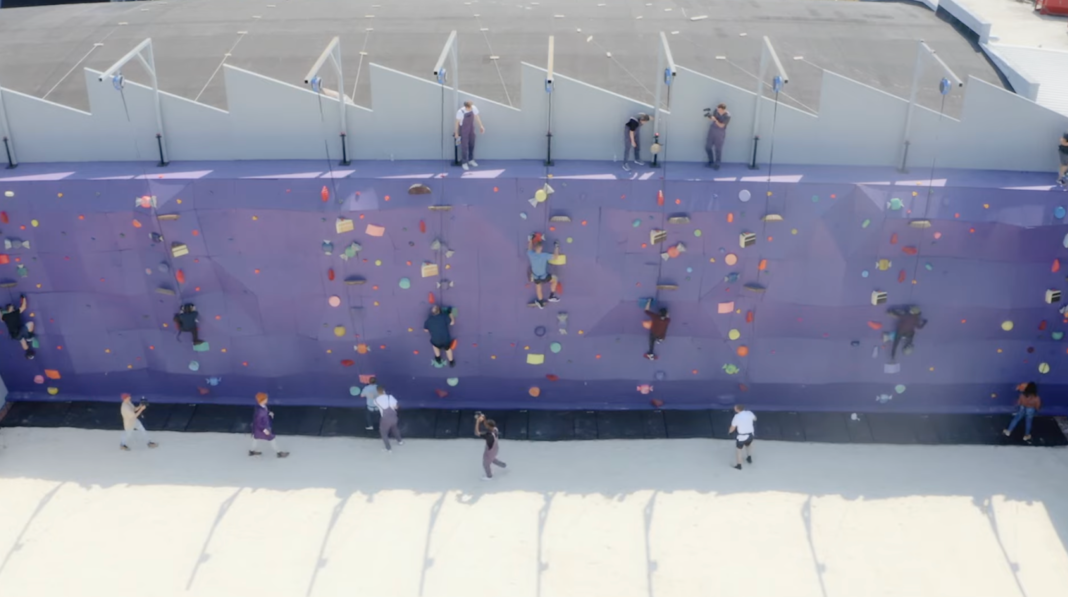 Two competitors failed to fulfil the objective in this challenge, and the female was forced to quit the chocolate factory competition after a round of Rock, Paper, Scissors.
3. Chocolate Eating Contest with Mr Beast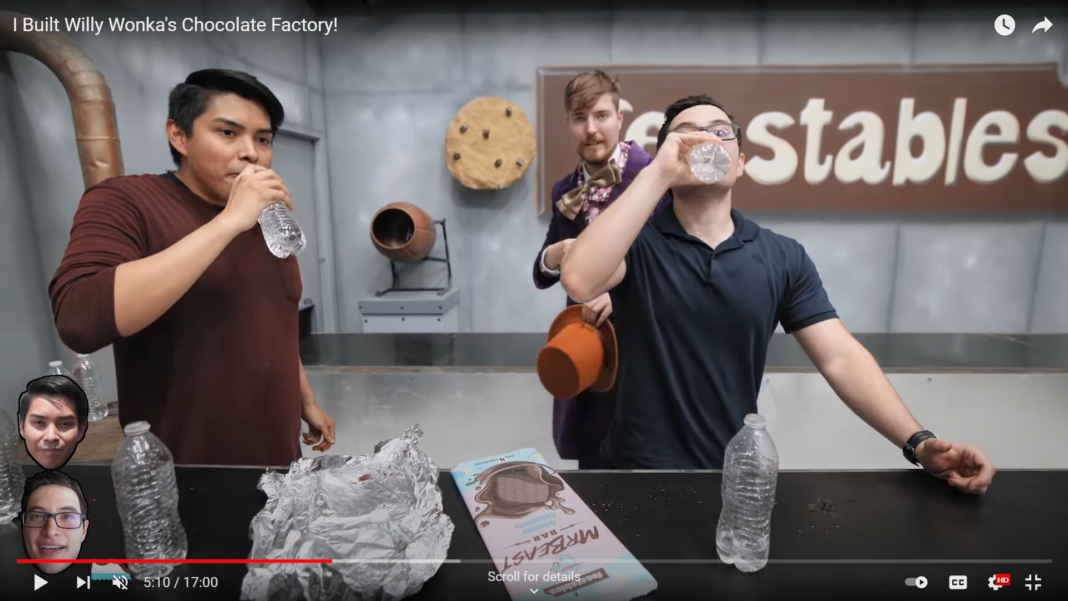 The remaining eight participants were divided into two-player teams. The challenge for the last four teams was to consume the huge MrBeast Bar, feast tables chocolate. The chocolate factory competition was won by the last team to finish the chocolate bar.
4. Place the Mentos in the Coke Bottle with care.
The chocolate factory competition competitors' next objective was to get a flawless shot of mentos tablet into the 'World's largest bottle of Coke.' The most intriguing aspect of this task was that the winner would get to choose who would be eliminated in the next round.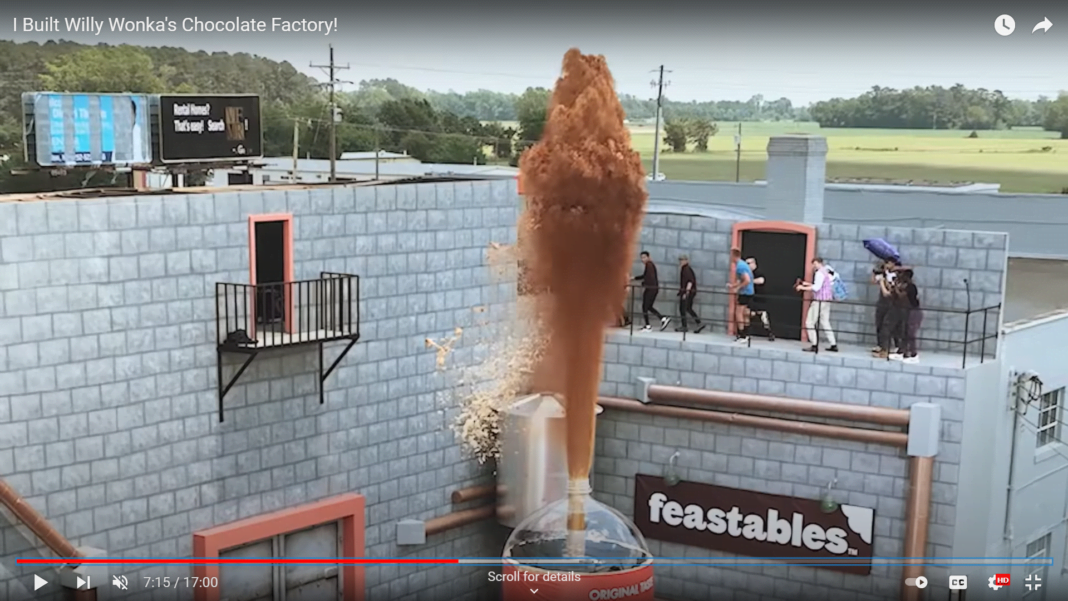 Finally, a player succeeded in putting the mentos into the bottle, and the coke bottle exploded in the midst of MrBeast Chocolate Factory, as planned.
5. In The Marshmallow Room, Twisting
The remaining five candidates from the Chocolate Factory competition were then escorted to the Marshmallow Room, which sounded like a lot of fun and was.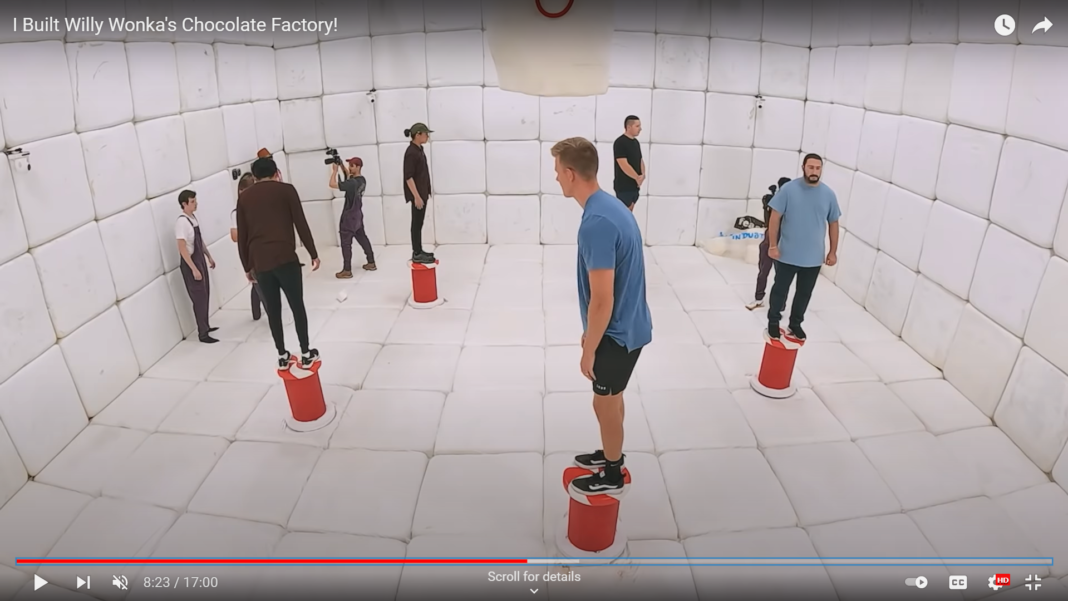 Participants must balance themselves on a massive peppermint stick. The first person to fall loses and must navigate his way through the chocolate waterfall, thereby eliminating him from the MrBeast chocolate factory tournament.
Unfortunately, one player was unable to maintain his balance on the revolving peppermints and was forced to exit the game.
6. Is It Possible For The Right Toilet To Be Wrong?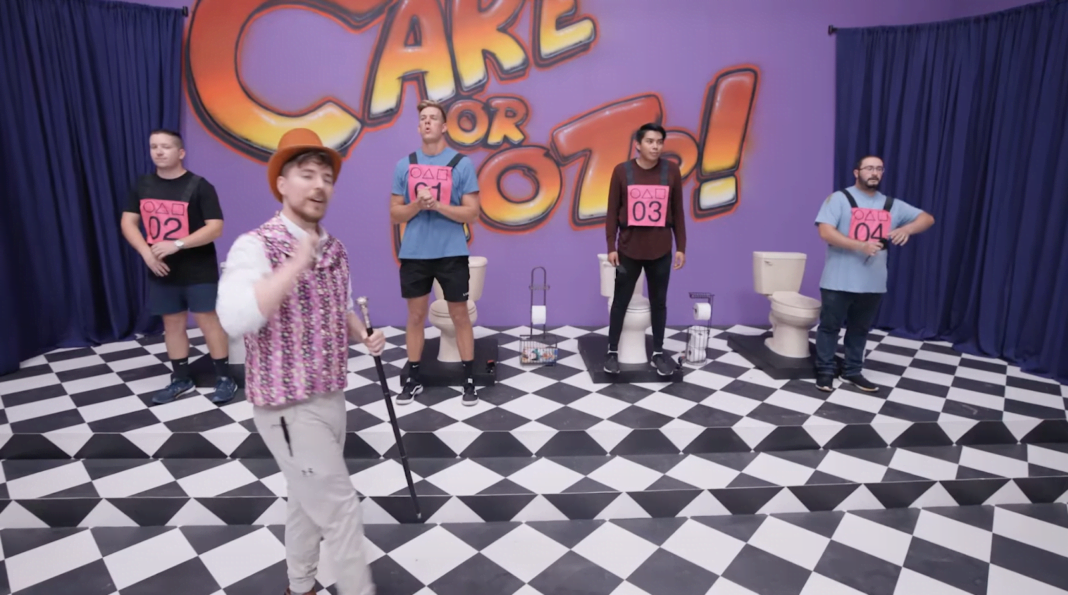 To play Cake or Not, the four current competitors were blindfolded. They were then given a 5-second sneak peek before having to pick one toilet from the available alternatives. There were four toilets in this MrBeast chocolate factory competition challenge, one of which was built of cake.
The candidate who chooses the Cake toilet will be thrown out of the Chocolate Factory. Goodbye!
7. Gordon Ramsay and the Pressure He Puts On Himself
Do you think they're lucky they made it through all of these difficulties? They had no idea who they would be up against next. Yess..!! It's Gordon Ramsay, and he's under a lot of stress. The last three participants must compete in a chocolate cook-off challenge, which will be judged by none other than Gordon Ramsay himself. You can probably guess how it would have turned out!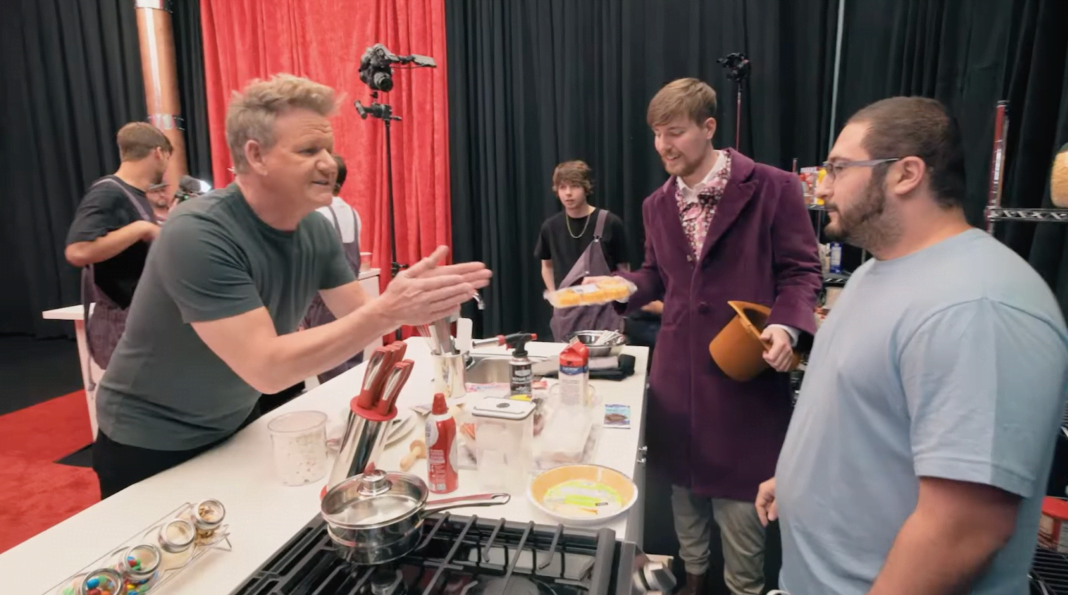 And, as usual, Ramsay showed no compassion, taking control of the show and interrogating guests and offering his scathing comments. Just like MrBeast promised, this was funny and a lot of fun. Furthermore, the foods they cooked had the audience rolling in the aisles with amusement. Finally, with his clever chocolate dessert, one participant claimed victory.
Finally, Dallin became victorious in the MrBeast Chocolate Factory competition and earned his prize.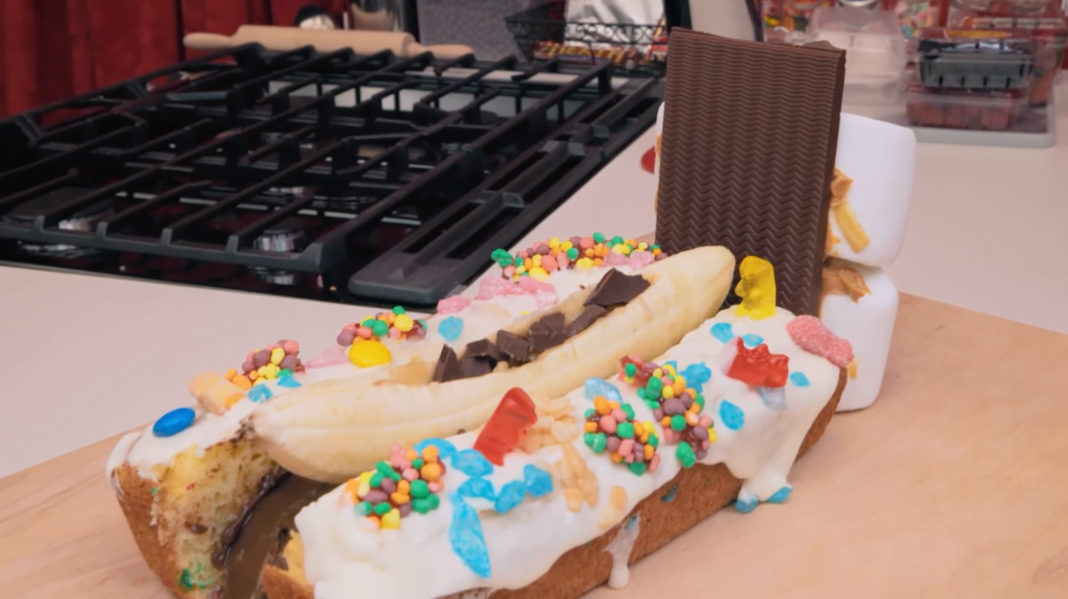 Winner of MrBeast Chocolate Factory
Are you curious as to who won the MrBeast Chocolate Factory? Dalin Lambert, a YouTuber best known for his channel DELLA VLOGS, is the winner of the MrBeast Chocolate Factory.
MrBeast Chocolate Factory: What Happened?
If you saw the video, you already know that MrBeast opted to buy the Chocolate Factory back from the winner.
After obtaining the chocolate factory, Dalin Lambert was offered an option. He had two options: keep the chocolate factory and maintain it himself, or sell it back to MrBeast for $500,000. MrBeast eventually bought Dalin's chocolate firm, and Dalin returned home with $500,000 in his pocket.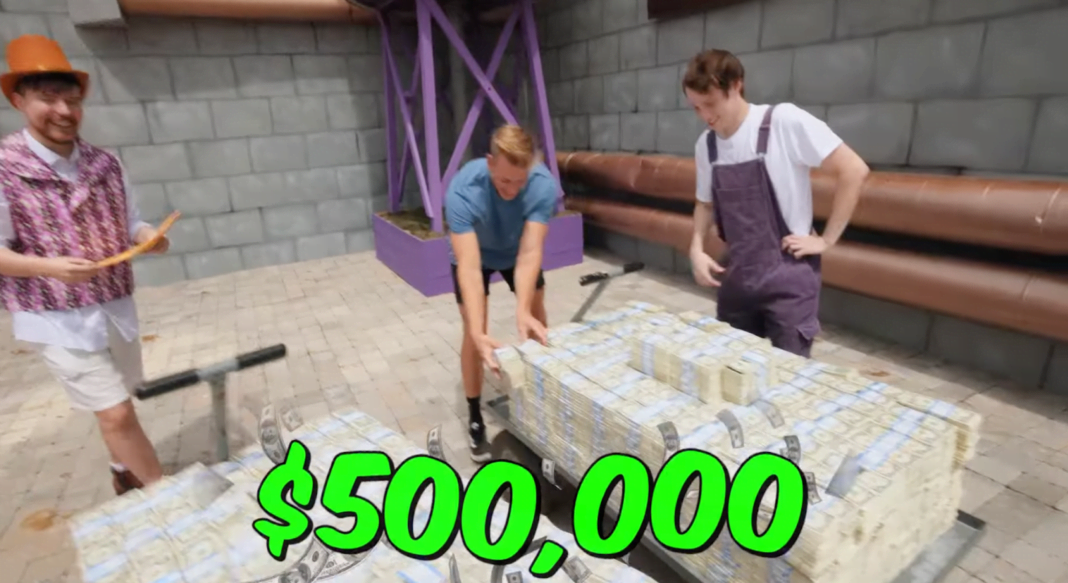 Location of MrBeast Chocolate Factory
MrBeast recreated Willy Wonka's Chocolate Factory in the midst of a warehouse, with nearly all of the fictitious location's most famous aspects. In a warehouse in the United States, MrBeast put up a real-life Chocolate factory. The factory looked just like Charlie's chocolate factory, complete with a chocolate waterfall and the famous Chocolate River.
MrBeast has introduced two new chocolate flavours.
The unveiling of two new Chocolate flavours of Feastables' MrBeast Bar was another exciting news made by MrBeast in his Chocolate factory competition video.
Yes..!! Mr Beast has introduced two new Feastables flavours: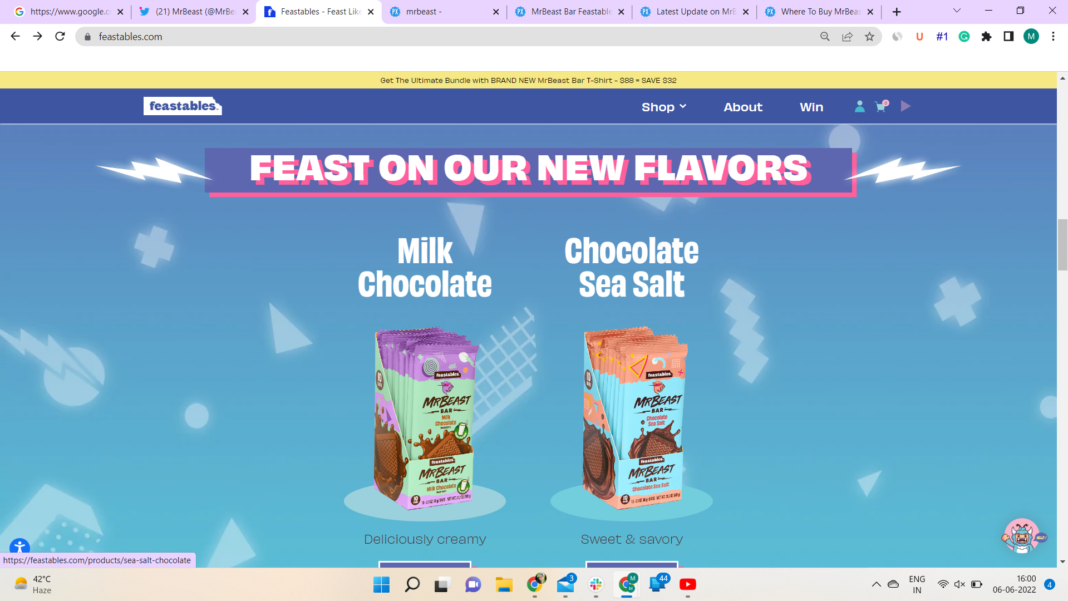 Milk Chocolate
Chocolate Sea salt
In addition to the varieties, he's already released,
Original Chocolate,
Almond Chocolate,
Quinoa Crunch Chocolate.
In addition, he is giving away ten Teslas and a slew of other incredible prizes, as is his custom.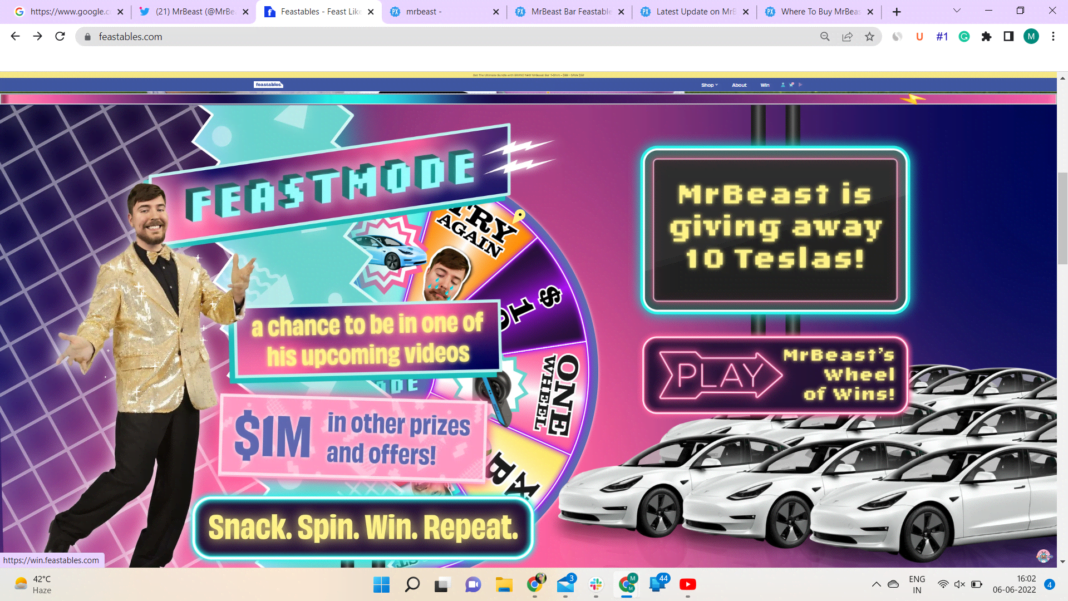 So, what do you have to lose? Continue to purchase MrBeast Chocolate Bars and test your luck. You never know when things will change in your life!
Video of the MrBeast Chocolate Factory Competition
CLICK HERE: FOR MORE READING ABOUT UPDATED TIME AND PLEASE FOLLOW ME ON FACEBOOK, TWITTER
Final Thoughts
Was the hoopla surrounding MrBeast Chocolate Factory justified? In my opinion, yes. MrBeast's chocolate factory competition, as well as his final twist of purchasing back the chocolate factory for $500,000, is a must-see. I certainly had a good time. But I'm interested in hearing your thoughts.
Please share your ideas and opinions on this Willy Wonka-inspired chocolate factory competition by leaving a comment.