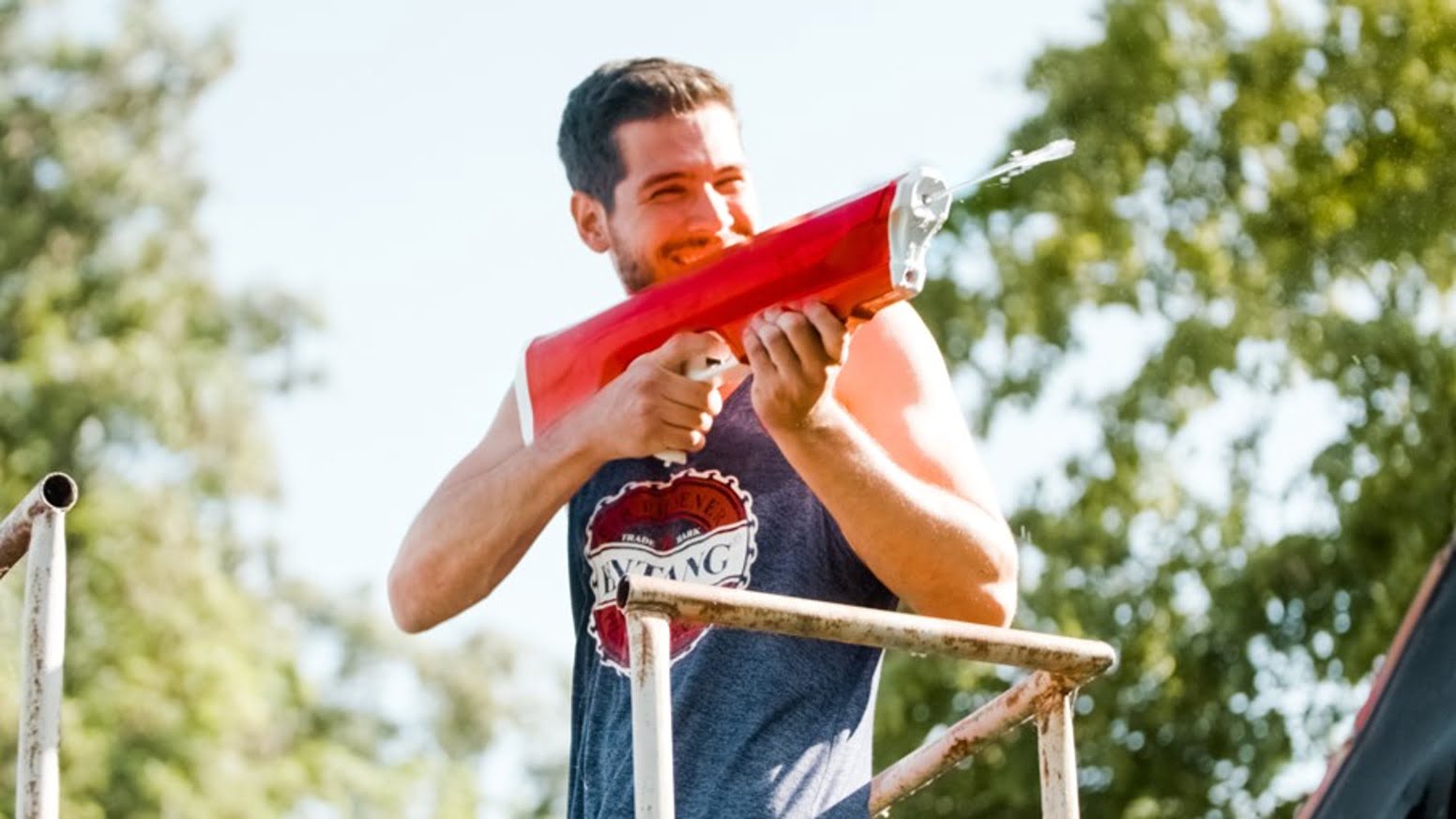 TikTok has become one of the most popular apps of the year, ranking second in Apple's top apps of the year, and as a result of its online popularity, a slew of TikTok trends have gone viral, including challenges that can get a little too dangerous, and people in real life being enticed to buy viral products from the platform.
According to internet celebrity David Dobrik, the latter might be the case with "one of the world's strongest water pistols."
The World's Most Powerful Water Gun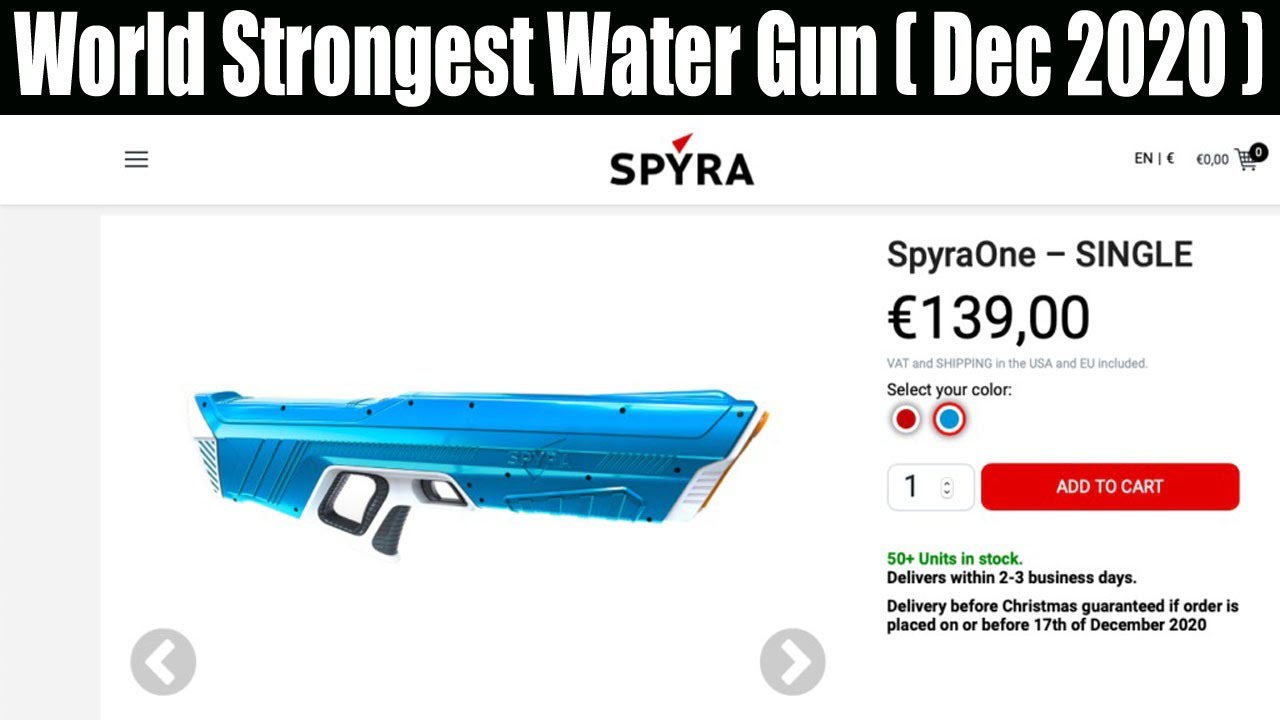 Dobrik can be seen in one of his recent TikToks wielding a giant, rifle-like water pistol, replete with an LCD display on the top that shows the user how much water is already in the water gun, and by the time you reach 100%, you're ready to go and hunt some folks down.
@dobrikcomments one of the strongest water guns ##fyp ##daviddobrik ♬ original sound – David Dobrik
Following the initial TikTok video, Dobrik can be seen blasting people with water, and the water gun's pressure is astounding.
There are several things that become viral on TikTok, and people quickly begin purchasing them, as was the case with a pair of Aerie leggings that went popular on the platform, and the product quickly sold out as everyone went on to purchase the leggings.
According to the New York Times, this is also the case with the Strawberry Dress, which was developed and manufactured by Lirika Matos, a New York-based designer.
So it'll come as no surprise if people start hunting for Dobrik's water cannon, especially now that Christmas is approaching and everyone is looking for a nice present.
@dobrikcomments This gadget is far too strong. original sound – David Dobrik ##fyp ##daviddobrik
What Is The Name Of The Water Gun?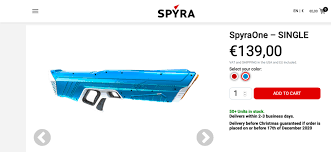 If you're searching for the exact same water cannon that Dobrik uses in his TikTok videos, it's called the SpyraOne water gun, and it comes in two colors: red and blue, so you do have a choice.
The SpyraOne water cannon costs $139, but you can buy two for $249, according to HITC.
The water pistol is available on the official SpyraOne website, which offers free delivery to the United States and Europe, but it should also be accessible on eCommerce sites like Amazon if you choose to shop from there.
According to the website, the SpyraOne is the "greatest water cannon in the world," featuring Single Shot Technology that allows users to fire 24 people in a single shot and the ability to replenish it in only 12 seconds.
It also has the Power Shot, which provides the most range and precision.
Increase In Sales Expected
Dobrik's TikTok video has racked up 2.5 million likes and 11.9 million views in only 11 hours, and his followers have left comments on his videos wondering where he got the water cannon with one even claiming to have made an order.
CLICK HERE: FOR MORE READING ABOUT UPDATED TIME
Fans React To The World's Strongest Water Gun
In just 11 hours, the video has received 11.9 million views and 2.5 million likes, making it the app's most popular video.
Fans began responding to the video in the comments section, and it's safe to say that everyone is infatuated with SpyraOne's water cannon.
One commenter stated, "I just placed an order because you persuaded me."
"However, where do I buy one?" questioned another.
"Wow, this is incredible," one person commented. "Please publish a vlog."
After David's TikTok video, SpyraOne is sure to see an increase in sales.