With a Strawberry Dress Stream, Twitch Influencer 'TheEret' Trends 4th on Twitter—Fans Love the New Look!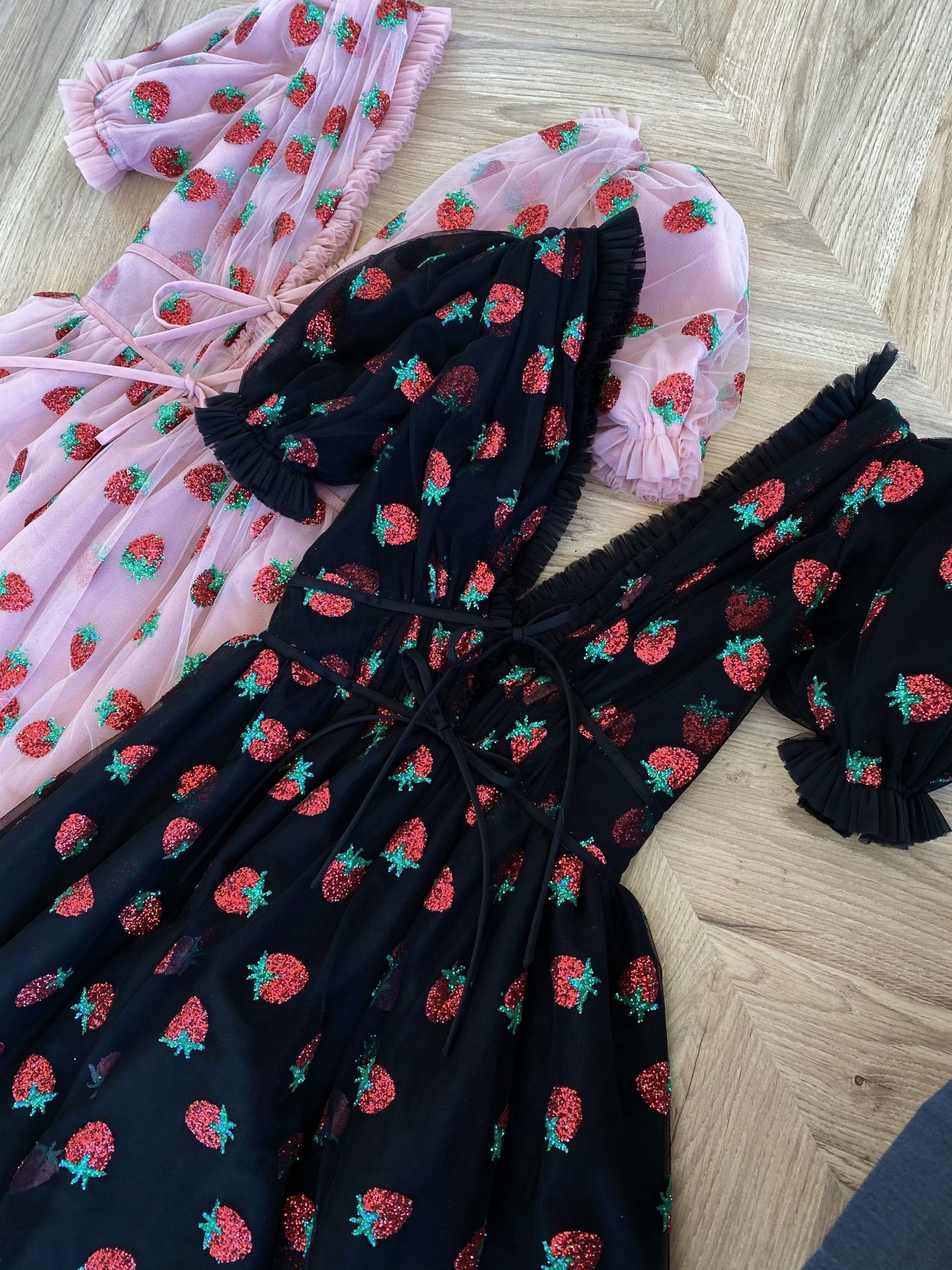 Following a Twitch stream in which the influencer wore a strawberry dress that followers liked, several fan-arts loving the prominent games streamer "TheEret" trended at number four (4) on Twitter. Fans of the content producer took to social media to discuss the influencer's cross-dressing gimmick, which coincided with some of the country's most important news.
"TheEret," a social media influencer and Twitch game broadcaster, is presently trending on Twitter with 36.4 thousand tweets about his recently finished stream in which he wears a strawberry sundress. The influencer's cross-dressing stream wowed viewers with his new style, resulting in a slew of fan-art submissions via Twitter.
Thank you for the insane support on my Strawberry Dress stream! Hit a peak of 41,000 viewers, the most I've ever had without raids! ❤️🎉🍓

All to send the message: "Fuck gender roles!" #eretdress pic.twitter.com/MmnqsgfkgH

— Eret | Alastair (@Eret) October 29, 2020
Who Is He, TheEret?
"TheEret" is known for his deep voice and "cool" image on social media, but particularly for his LGBTQ-friendly broadcasts that celebrate the community. The British streamer freely declares that he is "bisexual," which has attracted a sizable audience to his channel.
The Twitch influencer is known for competing in World Championships in professional "Minecraft" with his squad, "Dream Team," which includes other Twitch influencers such as Jameskii, Dream, and GeorgeNotFound.
The video creator's channel presently has 313,982 Twitch followers and 82.6 thousand YouTube subscribers. Eret is also renowned for playing "Phasmophobia," a blockbuster horror-mystery game from Kinetic Games, and "Among Us," the top-grossing mafia game from InnerSloth. In a recent "Just Chatting," the influencer showed his Strawberry Dress outfit, which is currently trending on Twitter.
In The Midst Of a Pandemic, How Did This Dress Become So Popular?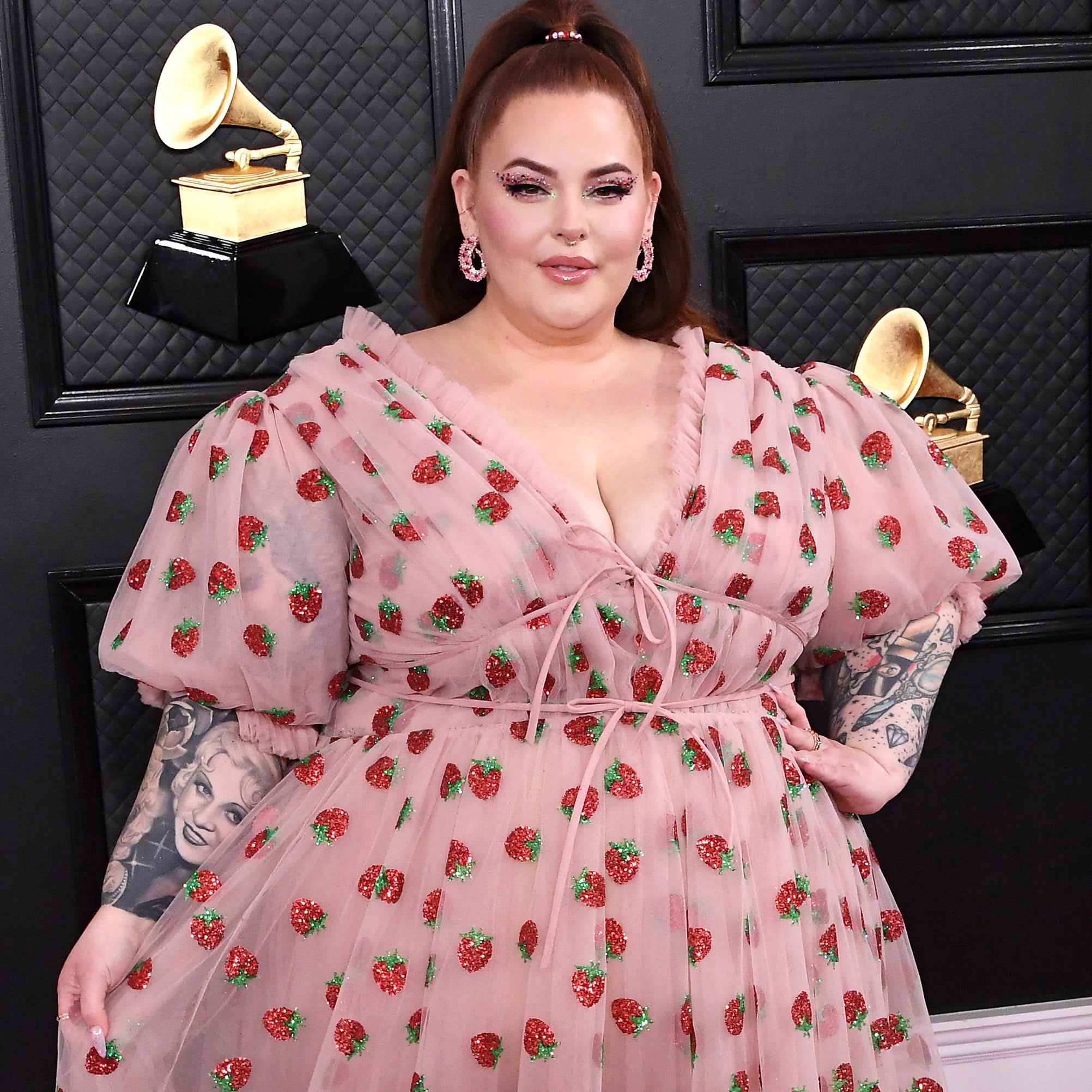 The "summer dress" is a popular stereotype. A blog chronicled sightings of Zara's off-the-shoulder chambray mini dress in 2017. A $50 polka-dot outfit (also from Zara) received its own Instagram and New York Times story two years later. These gowns all had one thing in common: a reasonable price tag and an unobtrusive style that could be recognized simply as "The Dress." Neither would raise an eyebrow if it weren't for its pervasiveness. Given that everyone stays home, stocking up on masks, sweats, and Birkenstocks, it appeared like "The Dress" would not be seen until 2020. Nonetheless, there's Lirika Matoshi's $490 tea dress, "The Strawberry Dress," which has gone viral on Instagram, Twitter, and TikTok. It has a deep V-neckline, frills down the calf-length hem, a tight waist, and red sequin strawberry decorations and is composed of pink tulle. Cinderella, a kid, and an A-list celebrity would all be happy to wear it. There are memes about the dress, viral tweets about the outfit, and videos of people imitating the dress. So, how did something relatively costly become so popular in the midst of a worldwide pandemic?
Despite this, fashion trends in 2020 aren't expected to come to a full standstill. It started with matching sweatpants pairs and progressed to "the nap dress" (love it or hate it). Matos created her gown for the first time in July of this year. It went viral as soon as she shared it on Instagram. Tess Holliday, a model, wore a customized version at the Grammy Awards in January, describing the appearance as "if Strawberry Shortcake and Lana Del Rey had a baby. " ("That photo became viral," Matos explained.) Matos expected a drop in sales for her frothy, gorgeous apparel when the coronavirus struck. Despite the odds, sales increased as the dress became more popular. Although Matos has given the garment to celebrities and influencers, the frenzy appears to be stronger than the normal PR-generated publicity. In July and early August, Google searches for "strawberry dress" increased dramatically. It, together with the complementing mask, is Matoshi's best-selling item at the moment. "Most individuals who purchase the dress right now don't know where they're going to wear it," Matos added, before confessing, "They like to wear it at home. "I'm not sure where I'd put it." Since the beginning of the epidemic, I haven't worn a dress."
The dress's popularity stems from the fact that it's universally appealing, and it's also available in sizes up to 18, which is unusual for a fancy dress from an independent business. When I shared an Instagram story with a dress meme, hundreds of people DM'd me to say how much they liked the dress and had been infatuated with it for a long time. According to Nishat Anjum, a 24-year-old software developer from San Francisco who purchased the garment in May, "I wanted to buy it right away since it looked so much like a Disney princess gown." It's eye-catching, a stylish investment that'll turn heads and put an end to thumb scrolling. "It was a pleasure for me," Sophia Mortensen, 19, says of the clothing she bought with money she had set up for a trip to Korea that had to be canceled. It also provides an escape for the Danish adolescent from her everyday existence as a necessary worker. Mortensen, who works part-time packing medical supplies, adds, "It makes me feel like a gorgeous princess." "It gives me a pleasant feeling."
The outfit also fits in with the growth of "cottagecore," a style defined by rustic bliss—imagine a world where you make your own jam and read Jane Austen over and over again. Mitski's song "Strawberry Blonde" is a famous cottagecore TikTok tune that goes well with the clothing. "During the epidemic, Cottagecore is having a fairly huge time," Anjum remarked. "People are romanticizing nature and handcrafting." The long skirt and fluffy sleeves complimented the look well." It's comparable to the nap dress in that regard. Even while one looks more formal than the other, both exude a casual, disconnected-from-civilization attitude.
Despite the fact that individuals are buying the outfit in large numbers, the amounts do not register as mass. On social media, it's more common than on the street. You're not going to see it seven times on a walk like Zara's chambray or polka dots. However, the outfit is frequently seen on TikTok with the hashtag #cottagecore. You may discover anime and K-pop fan art and collages on Twitter as well. People will photoshop their favorite celebrities, such as Zendaya and Harry Styles, into the strawberry dress, or design anime characters in the strawberry dress. Because they're so common, memes have shifted, and now you'll see parodies of Hannibal Lecter or Gollum from Lord of the Rings in the costume.
Avery Mayeur, a 20-year-old content producer and student from Canada, opted to design one of her favorite anime characters from My Hero Academia in the strawberry dress instead because she couldn't afford to buy it. Her supporters reacted favorably. "A lot of anime fans and individuals who are involved in fandoms already have other styles," she explained. "Fandoms are drawn to things that are distinctive, unusual, and entertaining." "This encapsulates everything."
Mayeur revealed in a video that she was saving up for the dress, and her followers began giving to her Ko-fi site ("It's like a lesser level of Patreon, where people can pay tiny sums to support my material," she said) with messages instructing her to use the money to purchase the gown. She soon got enough money to purchase the garment, which cost around $700 in Canadian dollars, including shipping and tax. (The remainder was contributed to a Black Lives Matter charity that assists trans individuals.) Her TikTok video of the dress's unpacking had over 5 million views since it was released on July 20, the same day she received it. She uses it "all the time at home," in movies, and on picture shoots outside. She's used to garnering attention for her costumes as a cosplayer, but she acknowledges, "It's the sort of clothing you need a cause to wear."
The grounds for the strawberry dress's success run counter to all we know about buying behavior during pandemics: In truth, the dress's popularity stems from the fact that it is impractical. It's extravagant and fantastic. It evokes the glitz and elegance of black-tie events like the Oscars and the Met Gala, which now seem like a distant past. But, more importantly, that lovely strawberry print is extremely nostalgic, harkening back to a period before COVID-19, to a moment of youthful innocence that seems especially calming right now. Despite the fact that Matos produced it before the epidemic, it was inspired by his wistfulness. "I get a lot of my ideas from my youth," Matos stated. "I feel like the strawberries, the clothing, the dresses, and nature, in general, make me feel better." Even though the strawberry dress is firmly planted in the present with the matching mask, the nostalgic aspect is apparent.
Twitter Trends For #EretDress
Following the conclusion of the broadcast, Twitter users rushed straight to their drawing boards and made "fan art," which they then uploaded on Twitter for the influencer and the general public to see. To collect all of the artworks and put them into one, Twitter users developed the hashtags #EretDress and #EretFanart.
Woah pic.twitter.com/UtEIAZGjKp

— Eret | Alastair (@Eret) October 29, 2020
Eret (@The Eret) even shared his rise on Twitter's Top Two trend with the world and his fans earlier today, putting it on social media. By posting to the thread and assuring him that he pulled off the appearance, the influencer's fans were rejoicing with the content creator's triumph.
Eret's feat, which swept Twitter and even made it to the trending list, pleased the Twitch streamer's admirers. To demonstrate respect for the influencer, screenshots from his feeds were collected into GIFs and a montage movie.