You'll Want To Try These 22 Pretty Solar Nails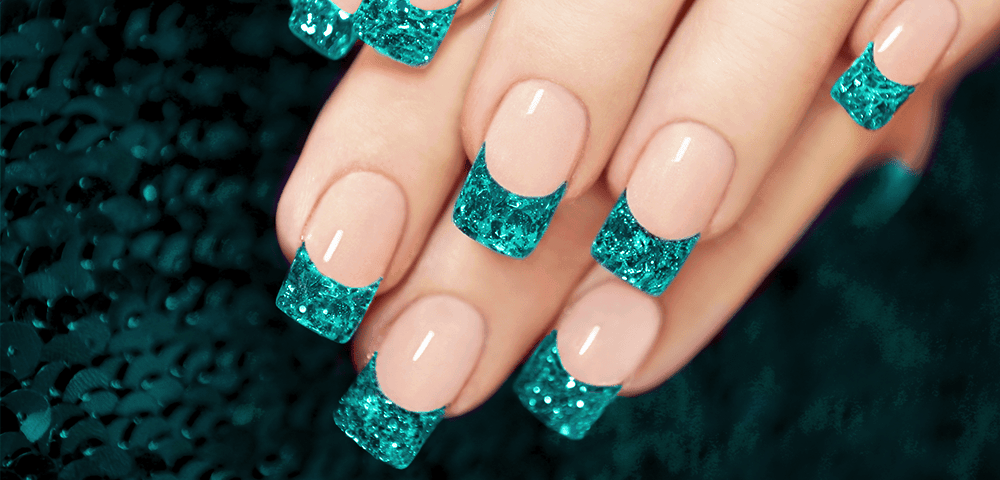 You've probably heard of the popular solar nail craze, but what exactly are these nails and how do they differ from other artificial nails? Solar Nails is an acrylic nail brand. This kind is a wonderful choice because it lasts longer than standard acrylic. Solars are worth the extra money, even if some salons charge more for them. These nails are done in a style that is comparable to a french manicure, and they frequently use that style. The acrylics' materials stay up well and do not yellow with time.
Many people assume there is just one technique to make solar nails, however, this is entirely wrong. Solar nails may be styled in almost any way you like. You may have them cut and sculpted to your exact specifications. The color of your nails will be determined by your preferences; you do not have to go for plain if it is not your style. This list of ideas can help you get started. When you go to the salon and want to test out a long-lasting solar nail, you'll know what to ask for.
1. Ombre-Inspired Glitter Solar Nails Design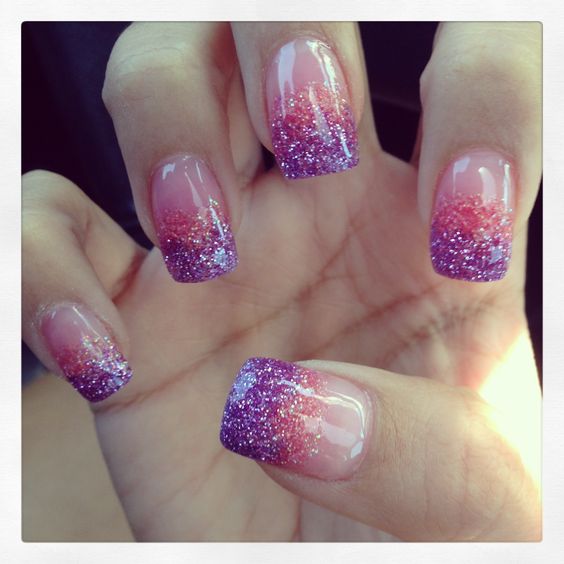 For those who want to go for the solar nail aesthetic, these ombre nails are a perfect option. They are ideal for women who enjoy being fashionable. The ombre aesthetic is popular in all areas of fashion, including nail art. You may replace the pink and purple hues with your own personal likes.
2. Solar Nail Trends: Natural Nail Art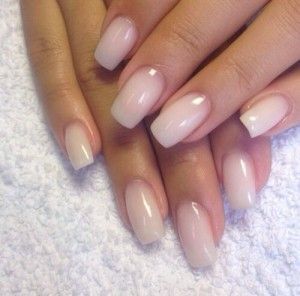 Solar nails will be able to match your preferences if you like a natural look with your artificial nails. The color palette on these nails is really natural. The length of the basic design is really feminine. This manicure would look fantastic with any clothing.
3. Ombre French Manicure with Natural Nail Art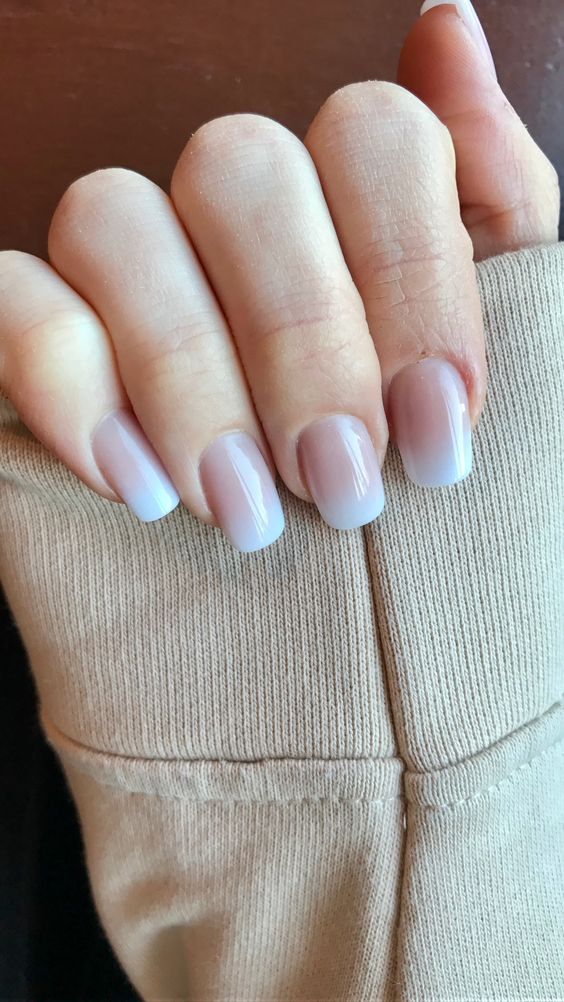 Another fantastic alternative for those who want a natural-looking nail is this ombre-style french manicure. The white tips give the manicure a traditional feel, while the ombre design keeps it fresh. This is also a look that goes with anything in your closet.
4. Solid Colored Nails with Simple Nail Art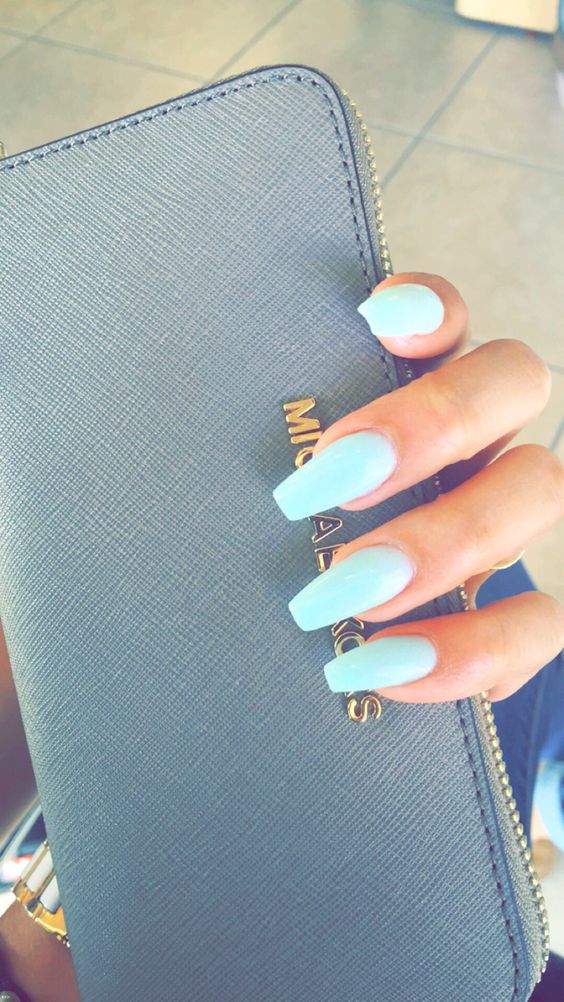 You may go with just one hue for a basic and traditional style. While red nails will never go out of style, these blue colors are a terrific choice for your solar nails. You are free to pick your favorite. Matte polish is really popular right now and would be a terrific pick.
5. Solar Nails- Women's Glitter Nails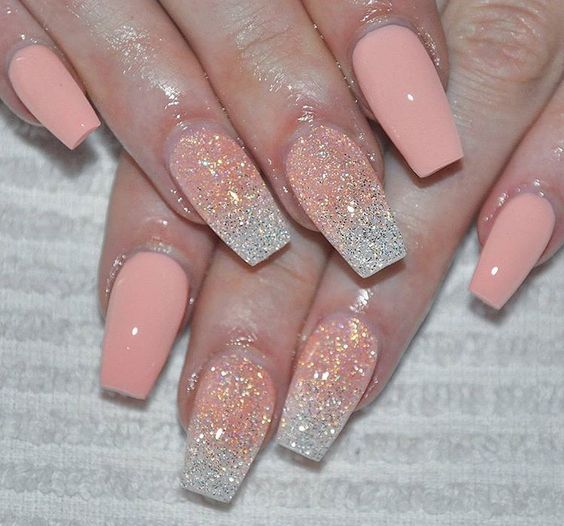 Many of the latest manicure trends are used in these glitter nails. A coffin cut nail is a favorite option among some of Hollywood's biggest stars. The other nails are painted a solid base color with a glitter ombre. That basic color may be anything you choose.
6. Solar Nails- Nail Art Designs with a Twist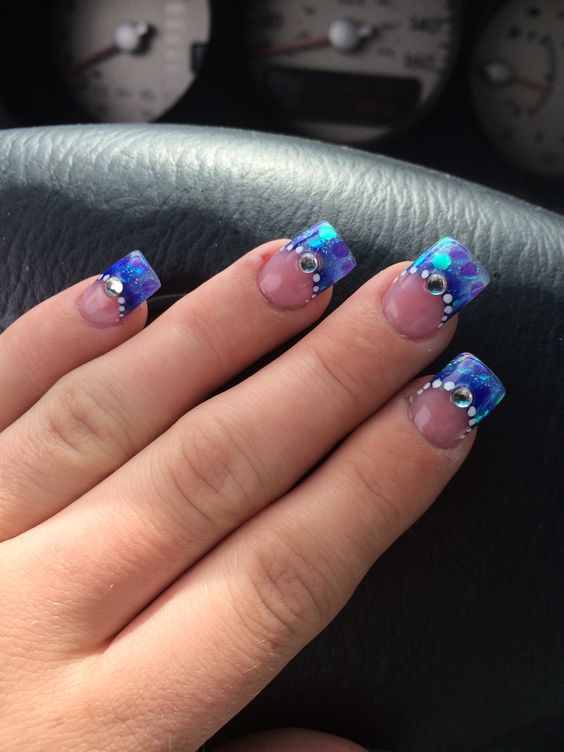 If you enjoy nail art, this is a great style to attempt. The tips of these solar nails are colorfully decorated and separated by rhinestones. This would be a great outfit for a large event like prom, with the addition of dots to make the appearance truly shine. You may mix and match the colors to go with your outfit.
7. Square Cut Manicure with False Nail Shapes

There are limitless forms to pick from for your solar nails, from sharp to rounded. The glitter lacquer on these square cut nails gives a feminine touch while still giving them an athletic appeal. This kind of nail goes with almost everything and maybe toned down with a neutral color.
8. Solar Nails- Black And White Classic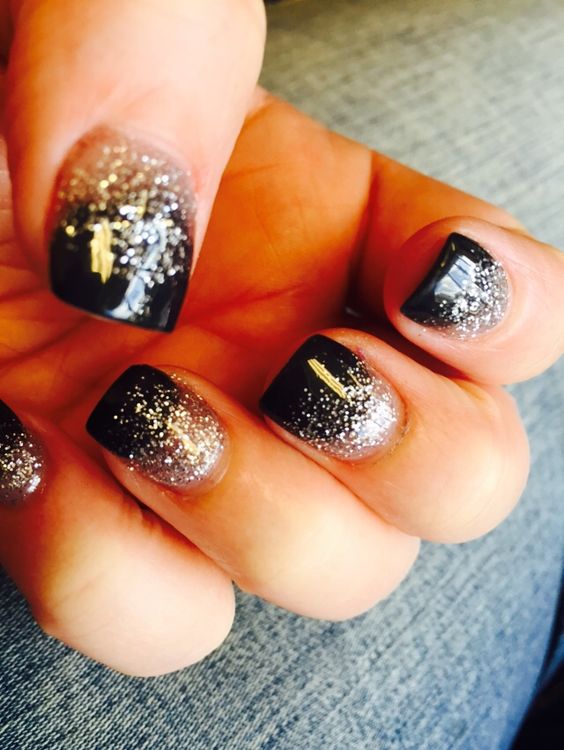 While all of the colors of the rainbow are beautiful, black and white will always remain a timeless classic. With the use of ombre and glitter, these nails put a modern spin on a traditional style. If you're going to have solar nails, go for this style for a look that everyone will like.
9. Solar Nail Ideas in a Nutshell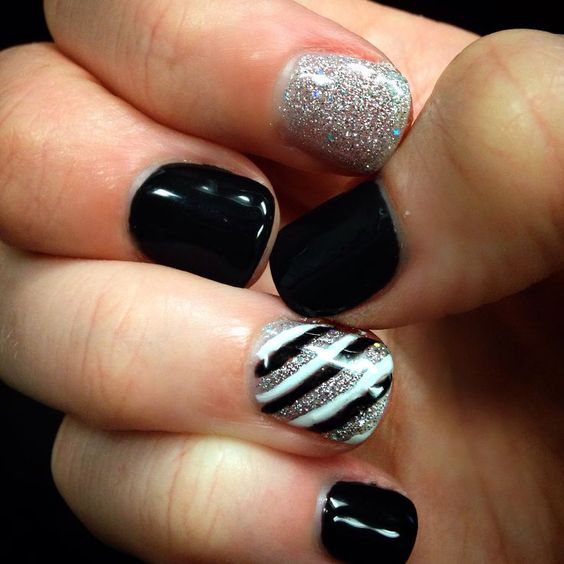 Solar nails do not necessitate the addition of tips to your natural nail. For an immediate gloss, apply the acrylic straight on your nail. This go-to color scheme also adheres to the classic black and white aesthetic, resulting in a manicure that is both easy to care for and attractive to the eye.
10. White Matte Polish for Classic Nail Art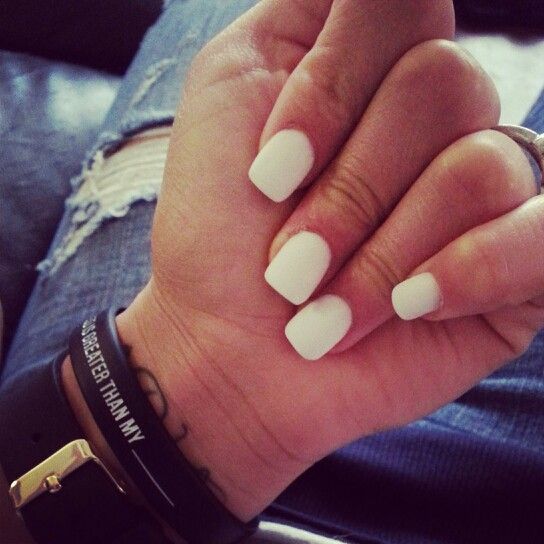 This manicure is simple to fall in love with, requiring only a short tip and some white matte lacquer. Its minimalism is ideal for individuals who don't prefer their fingernails to have too much going on. If you don't like the look, apply a strip of metallic or color across the cuticles to make them stand out.
11. Beautiful Solar Nails for Women with Airbrushed Nails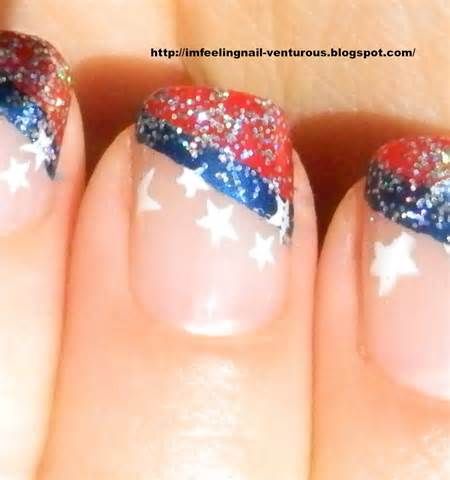 Solar nails don't need to be polished. You may simply have the design of your choosing applied over your manicure if you want airbrushed designs. These adorable nails have a patriotic vibe that would be excellent for Memorial Day, Labor Day, or the Fourth of July.
Your Solar Nails Have Come to an End
If your solar nails aren't filled, they'll fall off in about three weeks. They may come off without your knowledge, or you may have to pry them off with the point of a metal nail file (or another nail).
This isn't painful, and it doesn't do too much harm to the natural nail below. However, because your natural nail will be weaker than it was before the solar nails were put, expect your natural nail to flake and split for approximately a week.
Wishing you the best of luck with your nails!
This information is correct and factual to the best of the author's knowledge, but it is not intended to replace formal, customized advice from a competent expert.